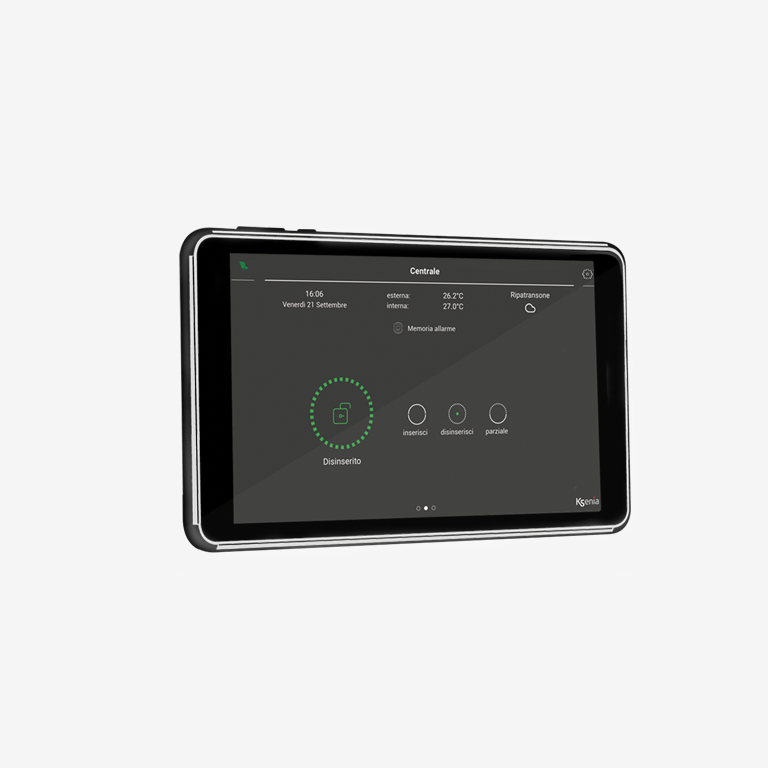 The keypads for total control of your home!
The ergo-T touchscreen keypad represent one of the "must-haves" of Ksenia Security.
It from in size 7″. For everything else, it have the technical characteristics to managing both security and the home automation sphere of the entire home at 360 °.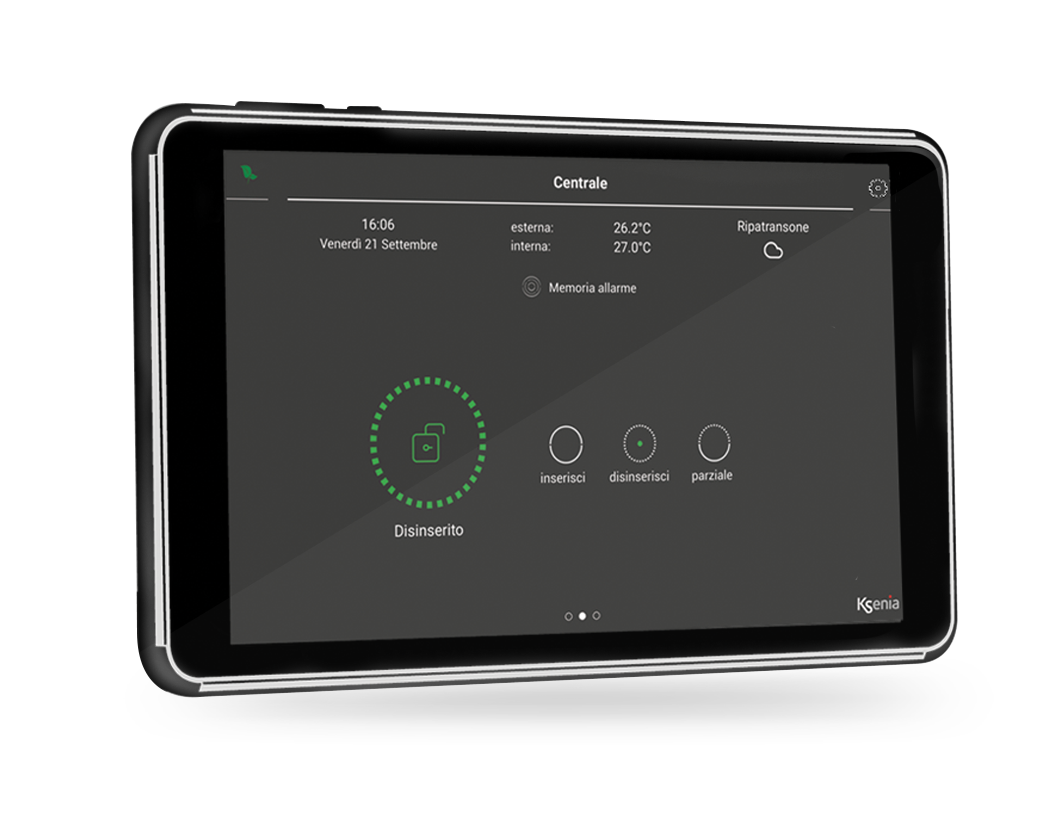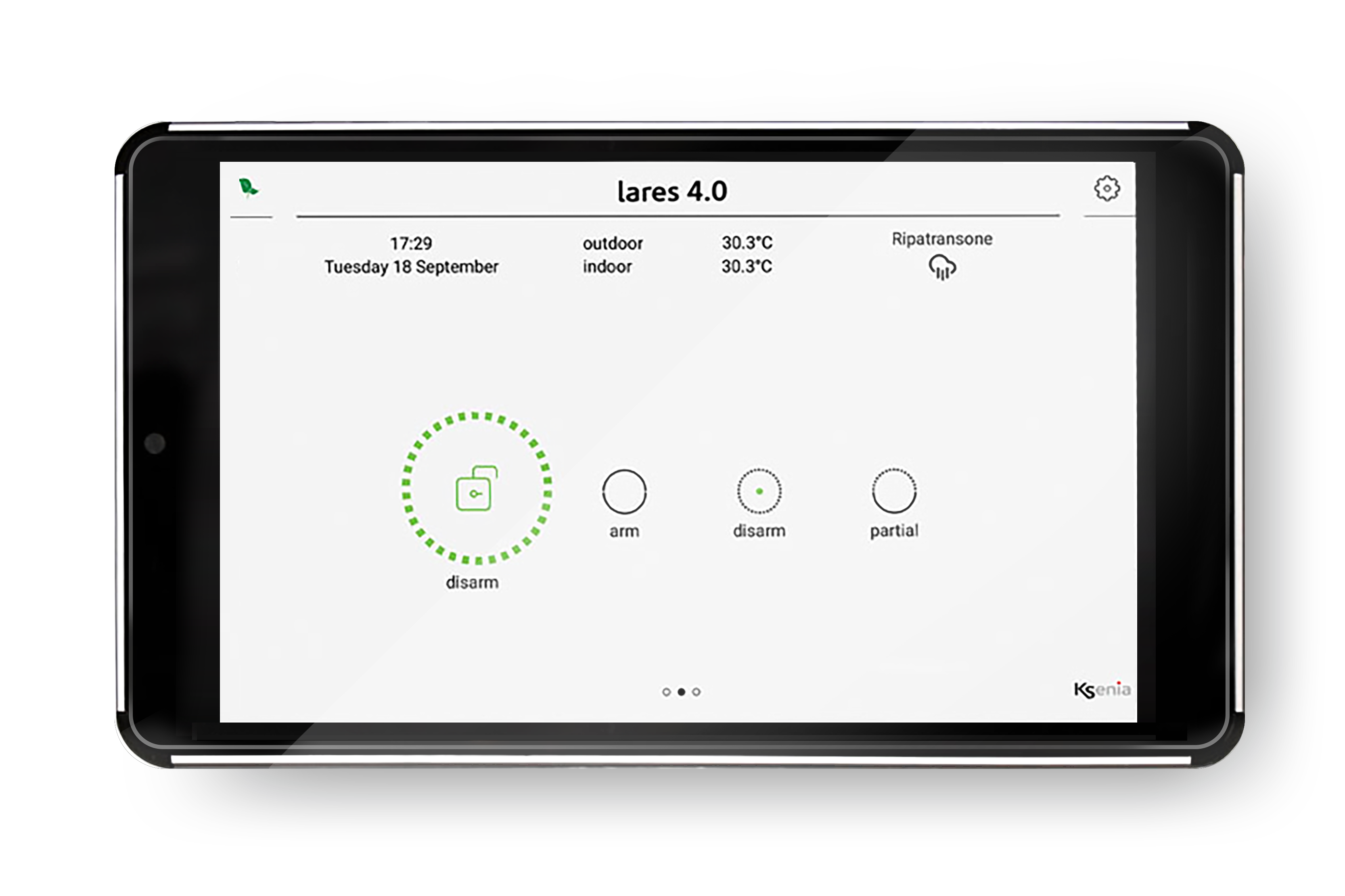 In other words, with these keypads you can have total control of: alarms, doors and gates, cameras, shutters, lights, temperature, appliances, irrigation, etc.
They have an extraordinary resolution of 1920 × 1200 pixels and excellent contrast, to be used at their best in both day and night situations.
With a minimalist yet extremely elegant design, they fit perfectly into any type of interior architecture.