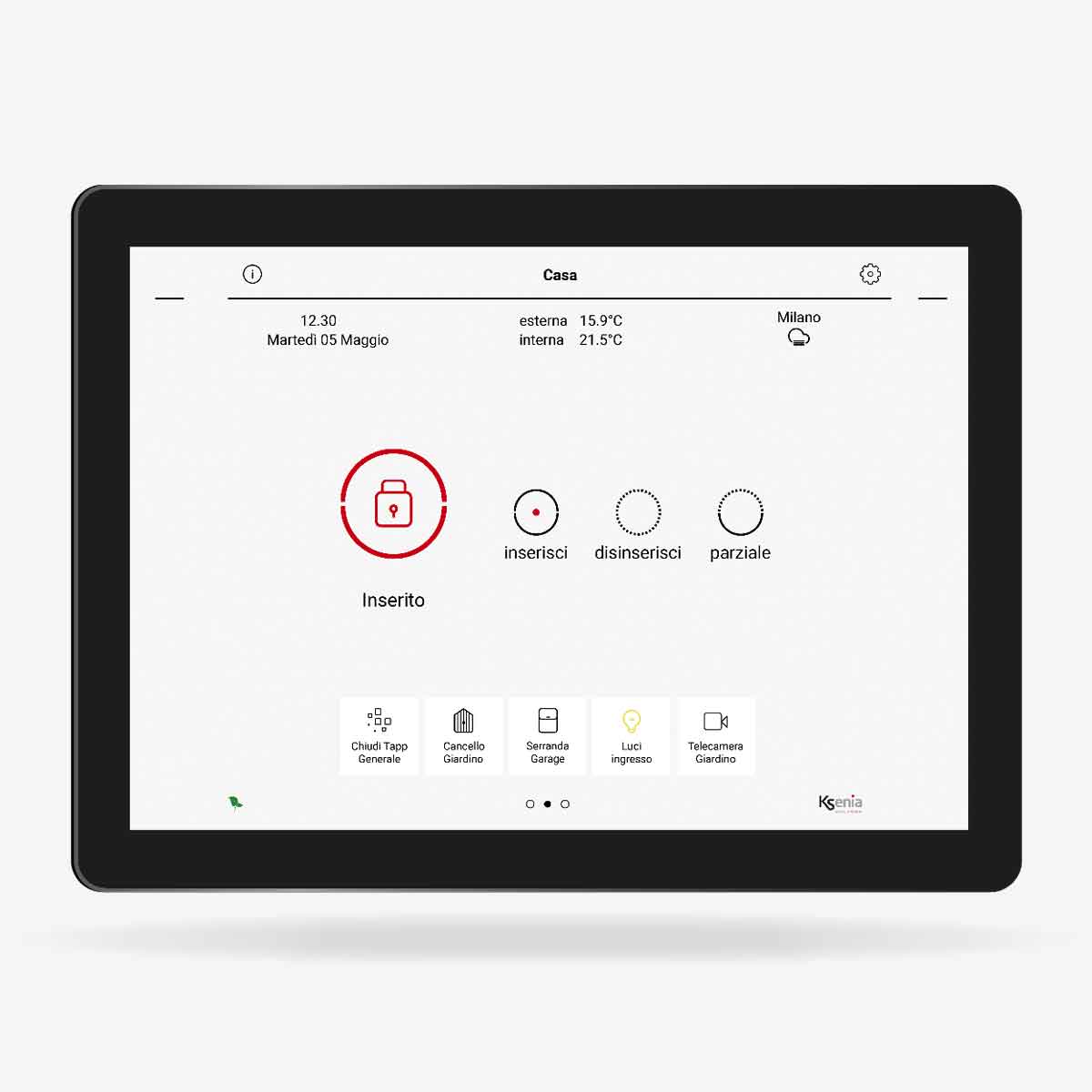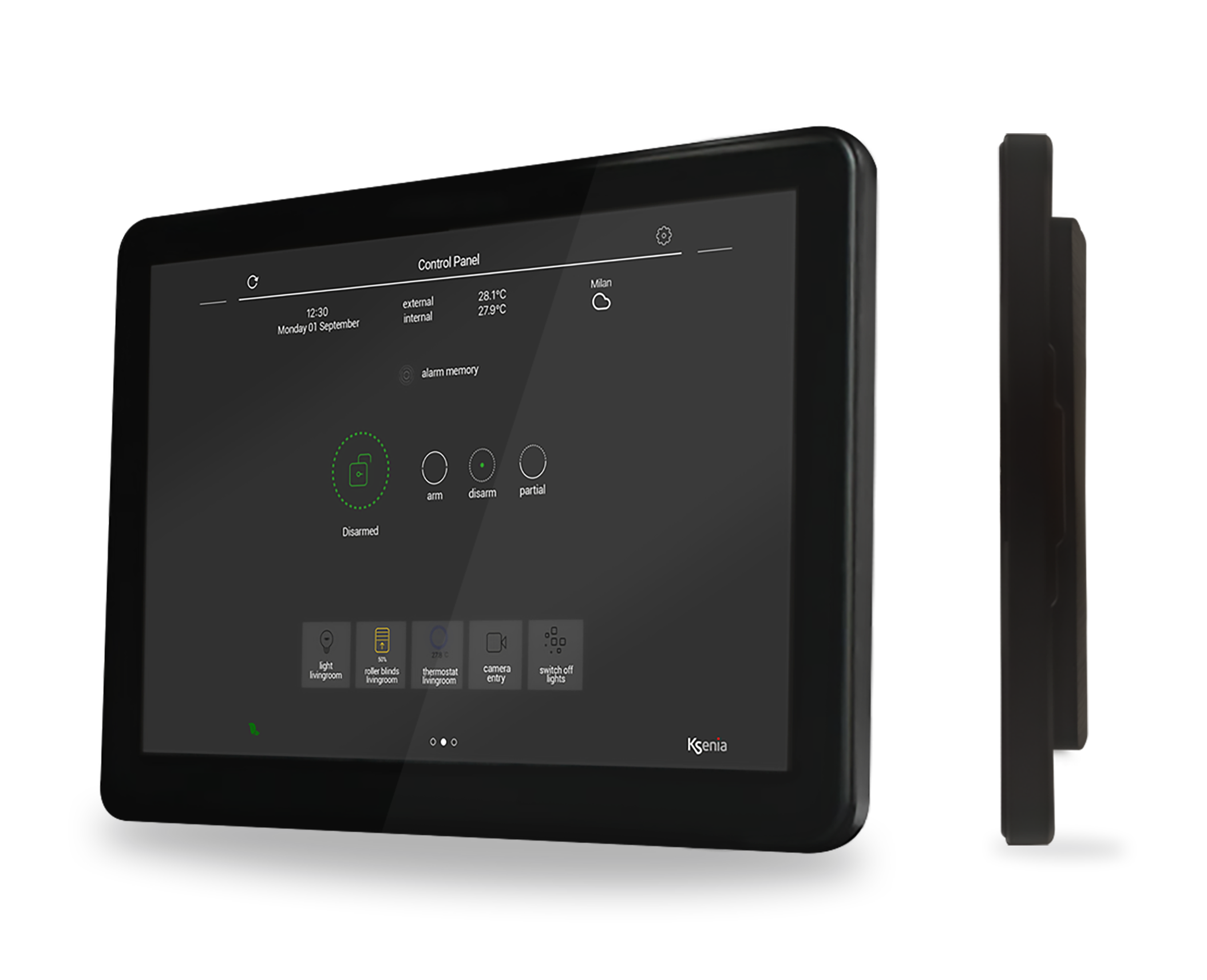 The most advanced keypad ever!
The ergo-T pro keypad represents a step forward in the evolution of touchscreen displays.
With a 10.1 "display and a clarity never seen before, the ergo-T pro makes everything more fluid and bright, to optimize your use experience both day and night.
It has an elegant and modern design and, if you wish, you can choose to recess it to the wall to make it even more discreet and perfectly integrated with your decor.
To ensure simplicity and consistency in the use of the various interfaces, the ergo-T pro also has the same type of graphics that you find on a smartphone, in your free lares 4.0 App. You can customize the background, choosing between light or dark, and set your favorite controls: in this case, having a much larger screen, you can enter up to 6 favorites directly in the dashboard.
Like the other Ksenia touch keypad, the ergo-T pro also allows you to manage all the security and automation you have at home.