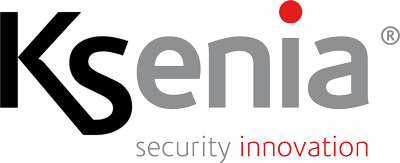 Ksenia Security SpA
A great place to work!
Company Profile
Ksenia Security is an Italian company that operates in the field of Physical Security (Intrusion, Video Verification, Access Control,) and Home & Building Automation. It develops and produces innovative IoT solutions aimed at the residential, commercial and industrial market. It guarantees a high level of technology and, at the same time, an extraordinary ease of use.
The company manufactures all its products in Italy, always remaining faithful to Italian tradition and quality. Each activity, from design to final realization, takes place directly on site, creating a strong sense of belonging. It is a company constantly engaged in the search for innovation, in order to develop reliable, certified and cutting-edge devices.
Ksenia Security has a vast network of Distributors and is present in 70 countries around the world. Collaborate with the best partners to have the absolute guarantee of offering the best integrated solution for the customer.
The distinctive features of Ksenia are: Design, Made in Italy, Innovation and Eco-sustainability. These are also the four main pillars based on a solid foundation of certified quality and reliability.
The reason for our success? Simply listen to the needs of the market and future expectations. Thanks to our R&D team, we are committed to respond effectively to today's needs, placing the emphasis on originality and ease of use.
THE MOST INNOVATIVE IoT SOLUTION FOR SECURITY AND HOME & BUILDING AUTOMATION
Certifications and Awards
Our employees say about us: Better Results
When a person is hired, they are made to feel welcome
97%
I believe that our customers would rate the service we offer them very highly
87%
The facilities of our offices help create a good working environment
86%
I appreciate the way we contribute to the community
86%
I am treated as an integral part of the company, regardless of my role
79%
When I see what we can accomplish, I feel a sense of pride
79%
Working in Ksenia Security means joining a rapidly expanding company and collaborating with a group of people deeply motivated by a passion for technology, innovation and design. It also means participating in a reality that is aware of its role and its social commitment: all those who are part of it believe in a different future for themselves and for their children, a future characterized by a respectful development of the world that surrounds and their fundamental rights.
Raffaele Di Crosta - CEO
Working in Ksenia means being part of a company that focuses on people, listening to their needs, cultivating their potential and enhancing their strengths. Respect and trust from the management are a constant incentive to always give the best and nothing is ever taken for granted. Ksenia Security is synonymous with avant-garde, vision, strategy and care of its collaborators and we are all proud to be part of this reality.
Daniela Dimasi - Marketing & Communication Manager
The key to Ksenia's success is based on people's professional and human growth. People who put their passion for technology at the service of the company every day, working side by side, sharing ideas and insights. All this is made possible thanks to the Agile mindset and the use, especially in the R&D department, of the Scrum framework in which the search for continuous improvement of products and processes is fully combined with the values ​​and mission of the company.
Alfredo Montini - Research & Development Manager
Working in Ksenia Security
Being part of the Ksenia Security team means not being afraid of change and challenges, having a positive approach to everyday life, being dynamic and flexible, willing to continuously increase one's knowledge not only together with professionals in the sector but also through personalized training courses.
Work with us!
Find out how to join our team
The voice of our collaborators
"The incredible desire to create a relaxed and collaborative working environment. At all levels, the staff do their utmost to keep the climate calm and pleasant. "
"Solid cohesion between employees both from the point of view of work and interpersonal relationships."
"The company breathes an air of unique innovation, everyone is proud to work here."
"Professionalism, enthusiasm, passion and humility."
Inauguration of the new Ksenia Security headquarters