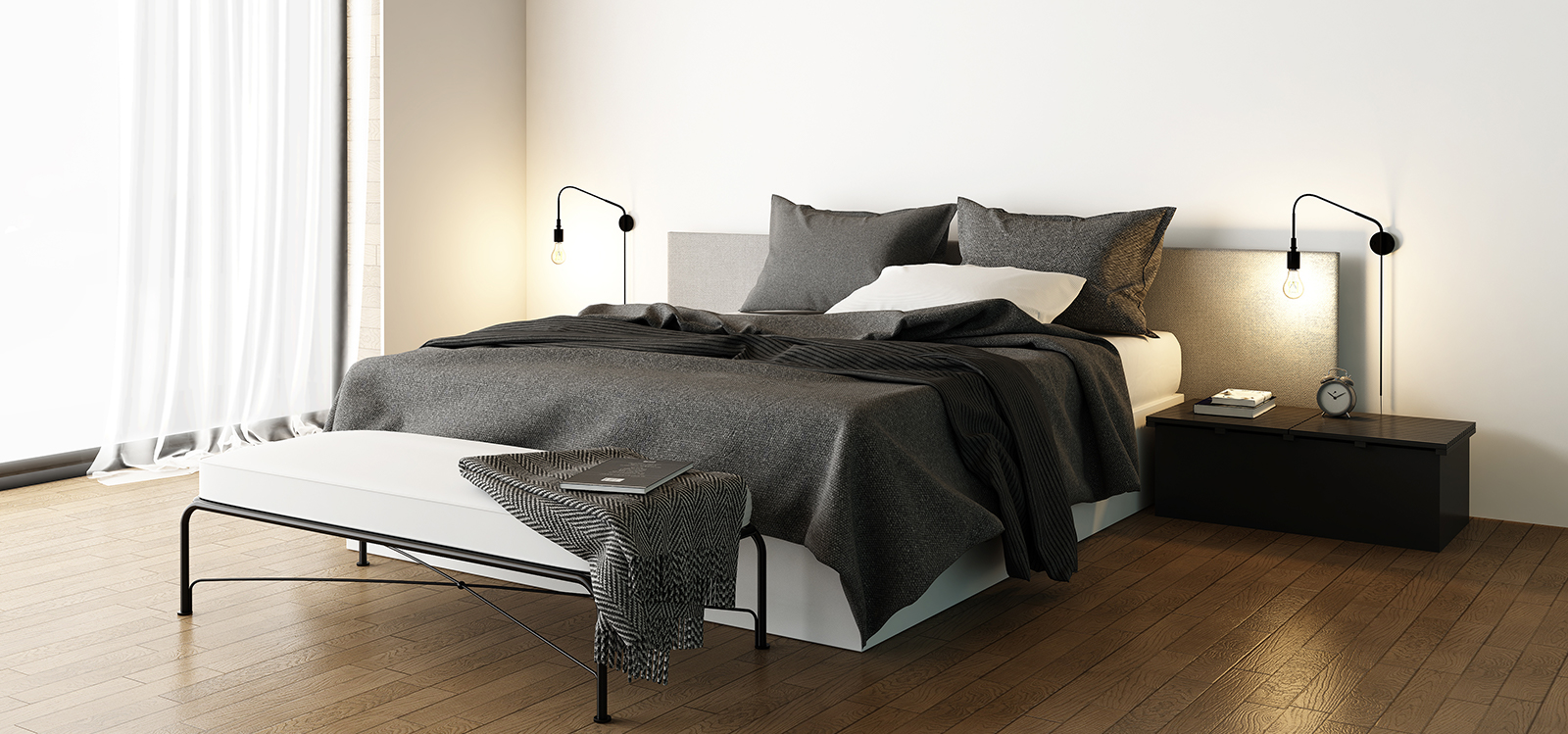 Bedroom
Sleep peacefully thanks to a reliable security system that protects your home and family around the clock.
Manage the shutters.
Choose the convenience of automatic shutters that open and close independently according to your routine. Just set the time on your smartphone to program its movement.
Secure all entrances. 
Choose the best technology to protect all your accesses. With the wireless 'micro pole' sensor you have safety and reliability in just one tiny object.
'micro poli' is the ideal solution to counteract any unwanted intrusions: it is able to detect the opening of the window, also taking into account its angle of inclination. This makes it perfect for tilt-and-turn windows, tilting windows, etc.
Manage the security system.
Are you forced to check that the windows and shutters are closed every night?
From today you can simply use your smartphone to: check that all accesses to the house are secure; arm and disarm the alarm manually or by programming the times according to your routine; choose which areas to protect and much more.
Choose to go to sleep peacefully with the house saying goodnight. You can program the evening scenario so that the system autonomously activates the alarm, lower the shutters, turn off the lights, the thermostat and much more. Set your evening schedule on your smartphone and have a good rest!