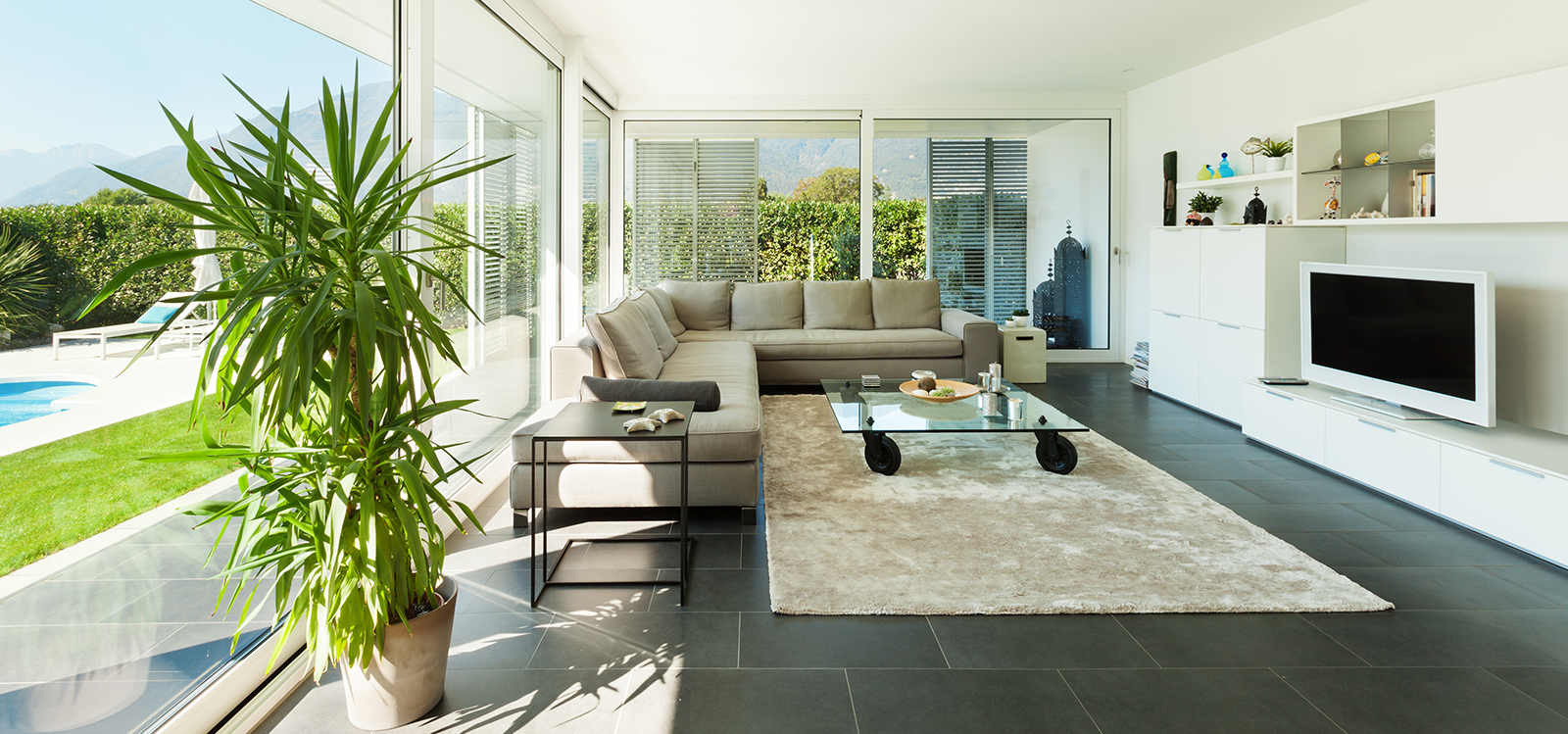 Living room
The best comfort ever experienced thanks to the most innovative technologies.
Maximum reliability in a single sensor
The "unum-X" sensor can detect any unwanted movement, even protecting narrow areas such as windows, corridors and much more.
Modern and elegant, it fits perfectly into any home environment and, if the pet immunity function is activated, it will be able to detect the presence of your four-legged friends without triggering the alarm.
Check your safety by enhancing the home environments.
You can choose the keyboard you like best according to your needs. The range of keyboards of the 'ergo' series, in fact, is made up of different models: with mechanical or touch keys. With these keyboards you can monitor the status of your security system and control the entire system.
The most advanced keypad ever.
Control every aspect of the house with the touchscreen keypad and with a single touch you can manage alarms, lights, shutters, temperatures, cameras, doors, gates, garages, irrigation, and everything you want.
The touchscreen keypad is the ideal interface to have total control of your Security and Home Automation system. It is modern, extremely powerful and with high brightness, for optimal management both day and night.
Protect all entrances to your home!
Choose the best technology to protect all your accesses. With the wireless 'micro pole' sensor you have safety and reliability in just one tiny object.
'micro poli' is the ideal solution to counteract any unwanted intrusions: it is able to detect the opening of the window, also taking into account its angle of inclination. This makes it perfect for tilt-and-turn windows, tilting windows, etc.
The indoor siren that signals unwanted presences.
For the safety of your home and family, choose a powerful siren that acts as an acoustic deterrent in case thieves have managed to enter. Extremely versatile, the siren adapts to any type of furniture going unnoticed.
You can choose the color you like best among those proposed: red, metallic gray, white or black. 'radius' has a modern and discreet design, with an LED flasher which also functions as an emergency light.
Opera "the panic function"
By pressing and holding any key, it is possible to activate the panic function from the remote control and thus contact relatives, acquaintances or police forces, by starting emergency calls to the preset numbers.
This functionality is of vital importance for all those people who, in case of discomfort, do not have someone near to ask for help and could prove to be, in effect, a life-saving functionality.
Are you ready for an evening in total relaxation?
With the right scenario, the house provides your comfort by performing a series of actions independently. The film starts in 5 minutes: sit on the sofa, select the scenario and automatically the lights go down, the shutters close, the alarm goes on and relaxation is guaranteed!