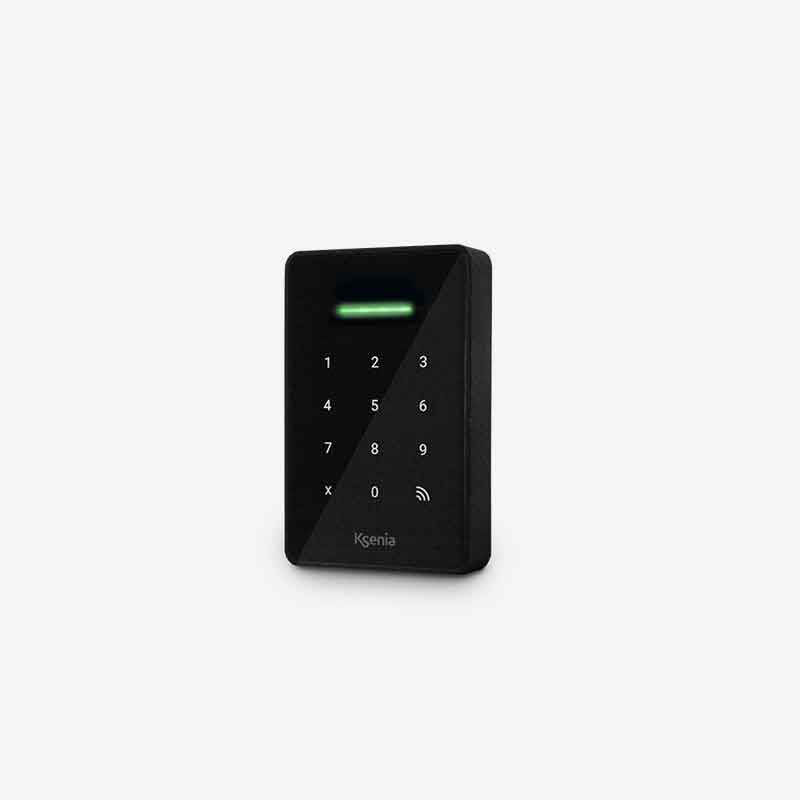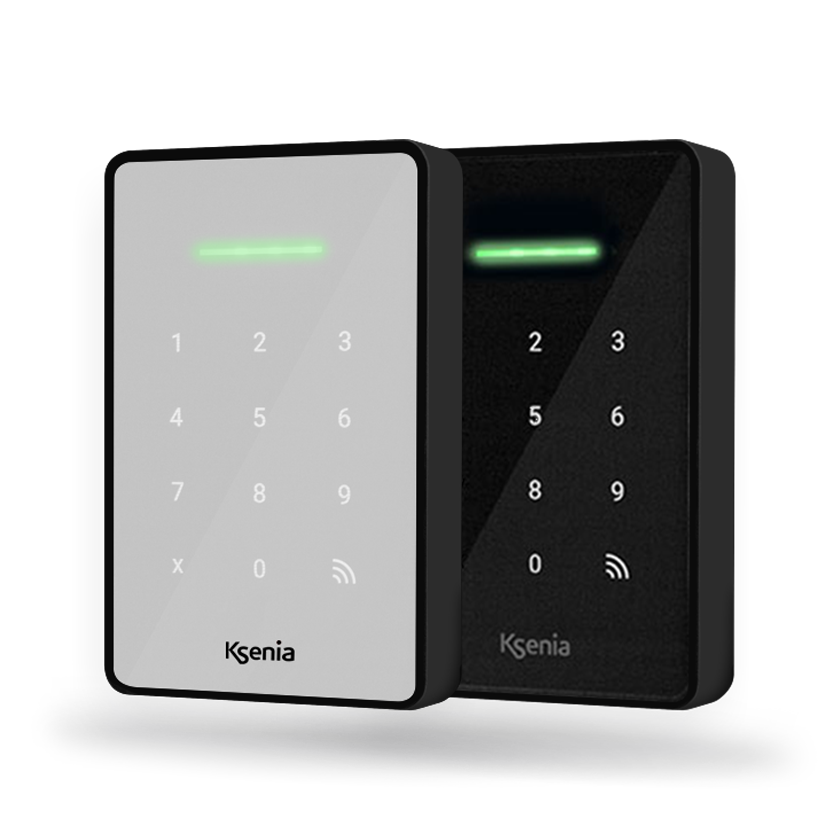 ergo-X is one of the latest innovations designed and developed by Ksenia Security.
It is a BUS keypad that can be positioned both inside and outside the home, thanks to the high level of protection against atmospheric agents, and more, that the product possesses. It is in fact designed to withstand any weather conditions, even pouring rain.
It has membrane keys that are hidden when the keypad is at rest and that are visible simply by approaching the hand, thanks to the presence of a built-in proximity sensor.
In addition, it has an RFID reader for reading the Ksenia mini-tag: a small key that is able to make the system perform specific actions, simply by bringing it close to the reader.
To confirm that the command has been successful, ergo-X has an LED and a buzzer that return a light and / or sound feedback when a certain scenario is requested or, more simply, to check the status of the safety system. (armed, disarmed, partial).
The keypad, being made with resistant materials, is protected against tampering attempts, immediately sending you a report of any sabotage. Available in 2 colors: black and gray.