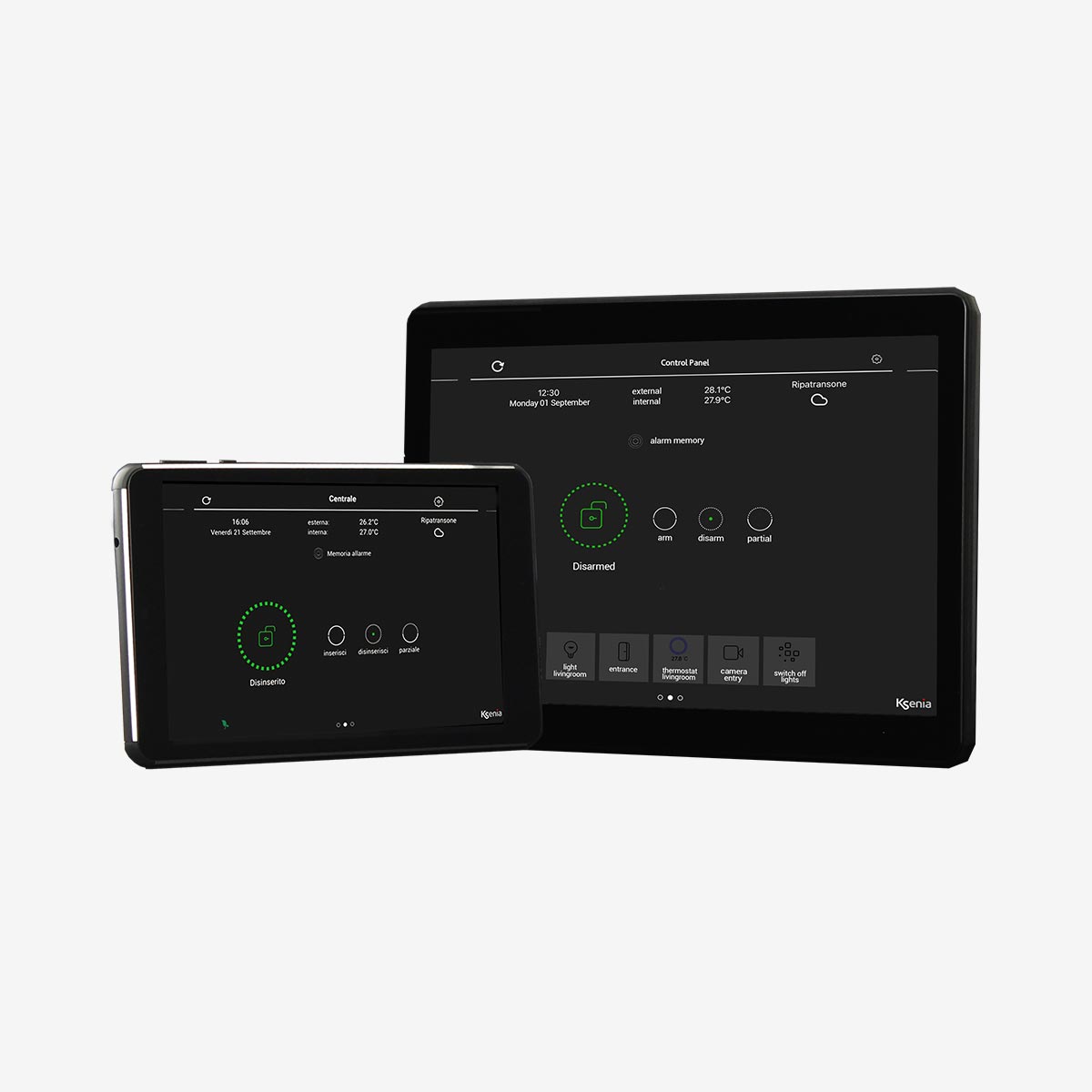 A keyboard for total control of your home.
Control every aspect of the house with the touchscreen keyboards and with a single touch you can manage alarms, lights, shutters, temperatures, cameras, doors, gates, garages, irrigation, and everything you want.
Touchscreen keyboards represent the future in home management. They are innovative, easy to use and extremely elegant. The screen is bright, high resolution and sensitive to the touch, ideal for controlling all automations as well.