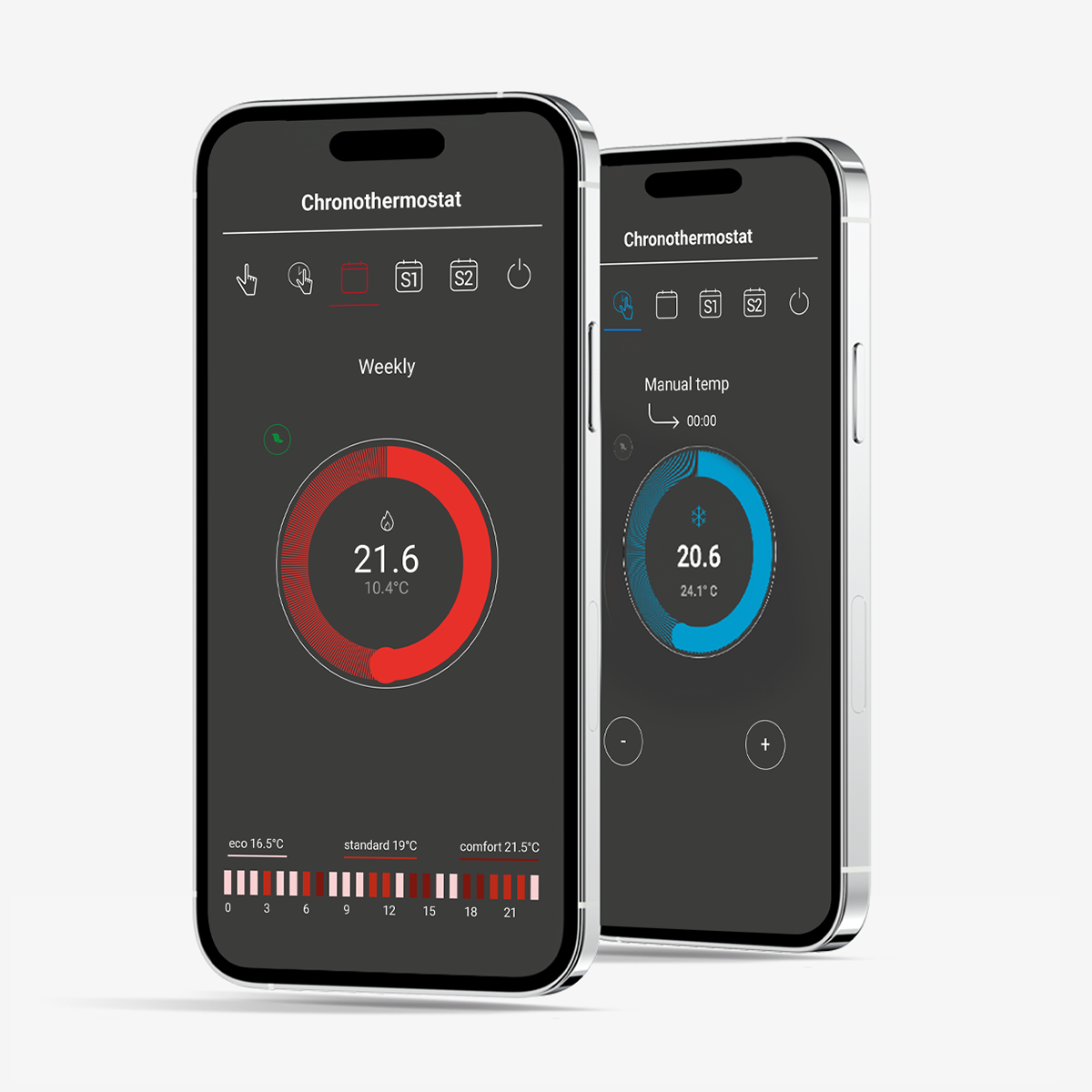 Manage the temperature of your rooms
Through the domus module, which can be installed in any environment, it is possible to manage the chronothermostat to gradually adjust the temperature and humidity, thus adapting the level of comfort to the use of the environment. To access the chronothermostat using our APP lares 4.0, just click on the relative icon in the Smart Home section, where you can find its different operating modes: manual, timed manual, weekly, special 1, special 2 and turned off.
In addition, by accessing the chronothermostat settings, you can choose between the "summer" or "winter" mode, with the ability to customize the temperatures throughout the day.