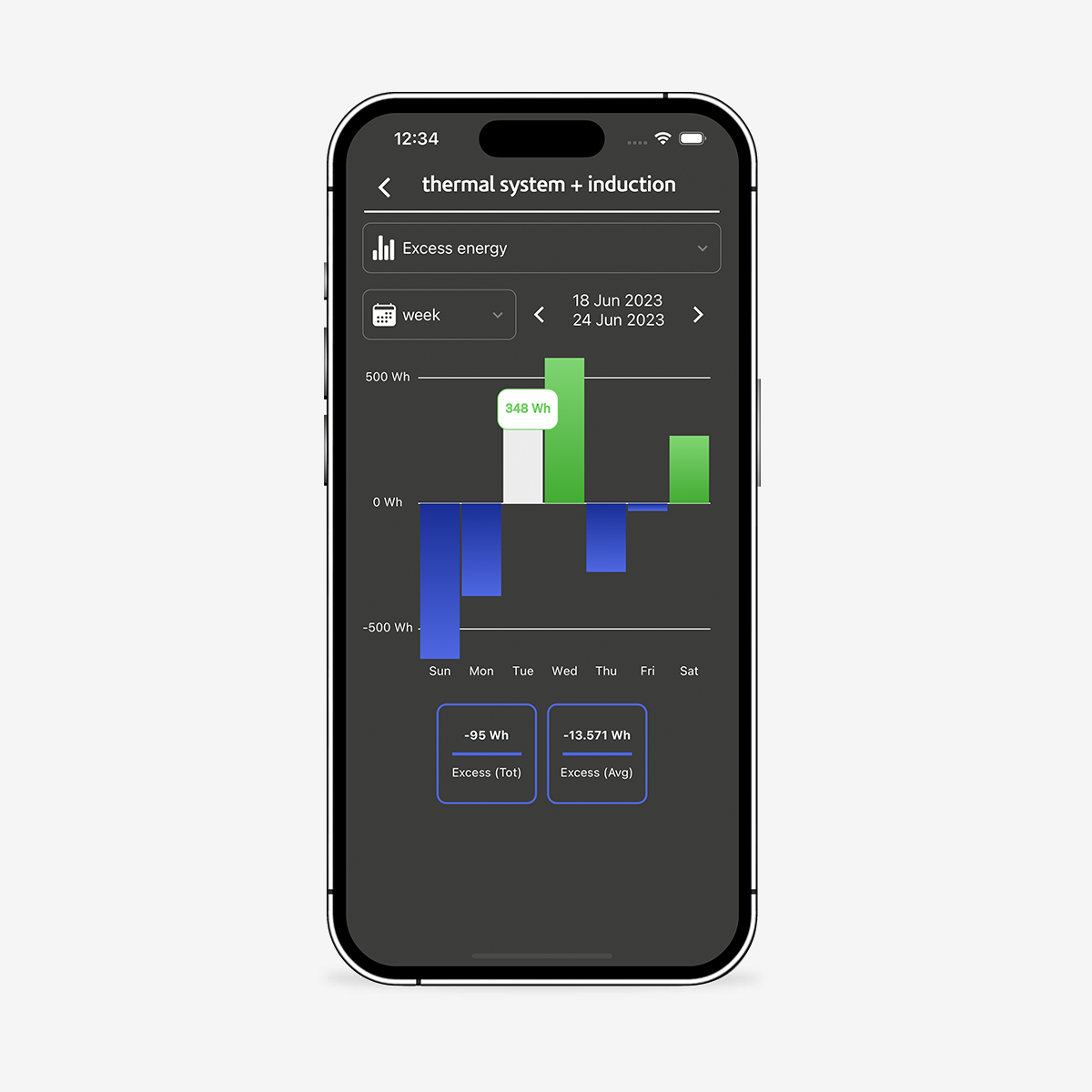 Check your consumption!
energia is a module that you can add to your Ksenia system to control your energy consumption and manage electrical loads. Each module has two distinct lines on which it measures both voltage and current, each of which can support up to 6kW.
Consumption management is implemented starting from the data collected by the energia module. After that, they are stored and processed, to be finally displayed through simple graphs that show the time trend of your consumption. For example, if you have a photovoltaic system, you can measure in real time the power absorbed (consumption), that produced (production of the photovoltaic system) and view both powers (energy balance).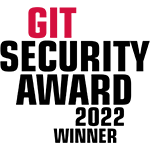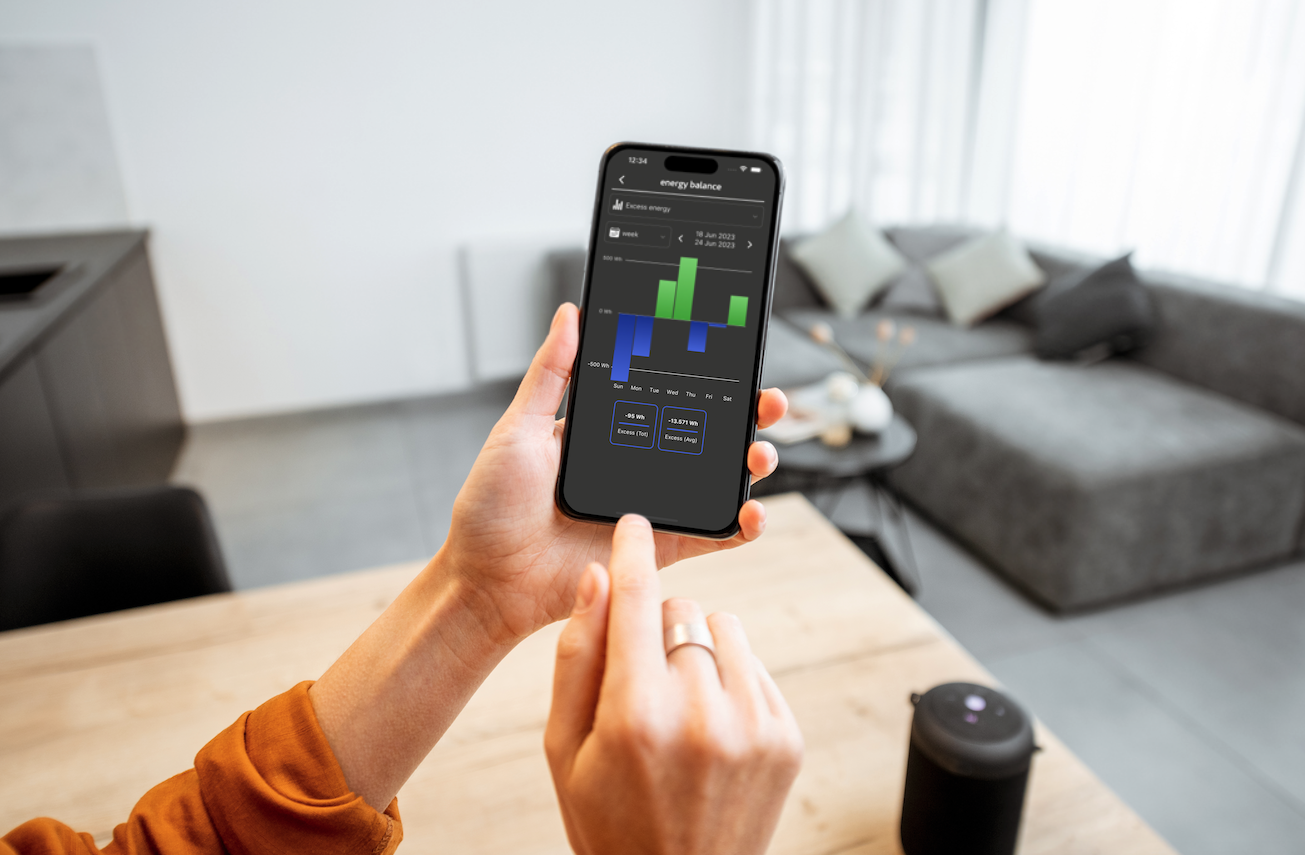 Using the Ksenia App, you can then access the history of your consumption, analyzing any waste and optimizing your real energy needs.
With the energia module you can avoid the classic overloads and annoying power surges, choosing which appliance to turn off first. In fact, by exploiting the load management, the counter intervention is avoided when too many appliances are switched on at the same time, with an excessive total power. In these cases, energia module disconnects the loads in sequence, based on the priorities you have chosen, restoring an adequate level of consumption and allowing you to continue using your appliances.