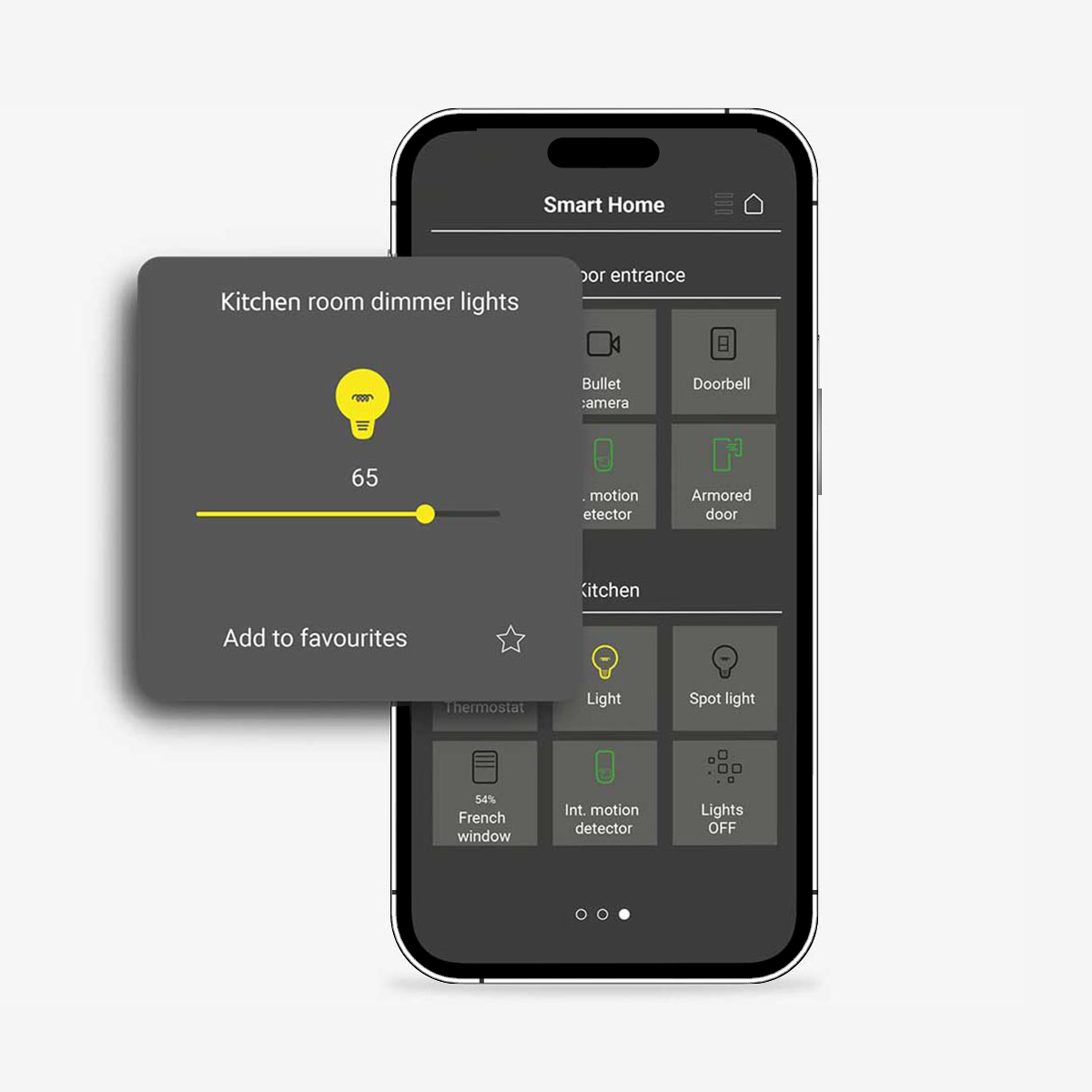 Choose the right light!
The lighting system can be entirely managed by the Ksenia system, being able to change its intensity as you wish.
To create an automatic lighting system, it is sufficient to have a domus module installed by your Ksenia Installer in combination with the auxi-L module: it contains a movement sensor that allows the automatic switching on of the light when you enter the room. . In addition, it also has a light intensity sensor, thanks to which you can manage the brightness in any environment, as needed.
Adjusting the light intensity is very simple: you can do it comfortably from your smartphone, through the free lares 4.0 App, or through the ergo-T series keyboards, using the scroll bar to increase or decrease the percentage of brightness, variable from 5 at 100% in steps of 0,5 V.
This type of customization also has great benefits in terms of energy.