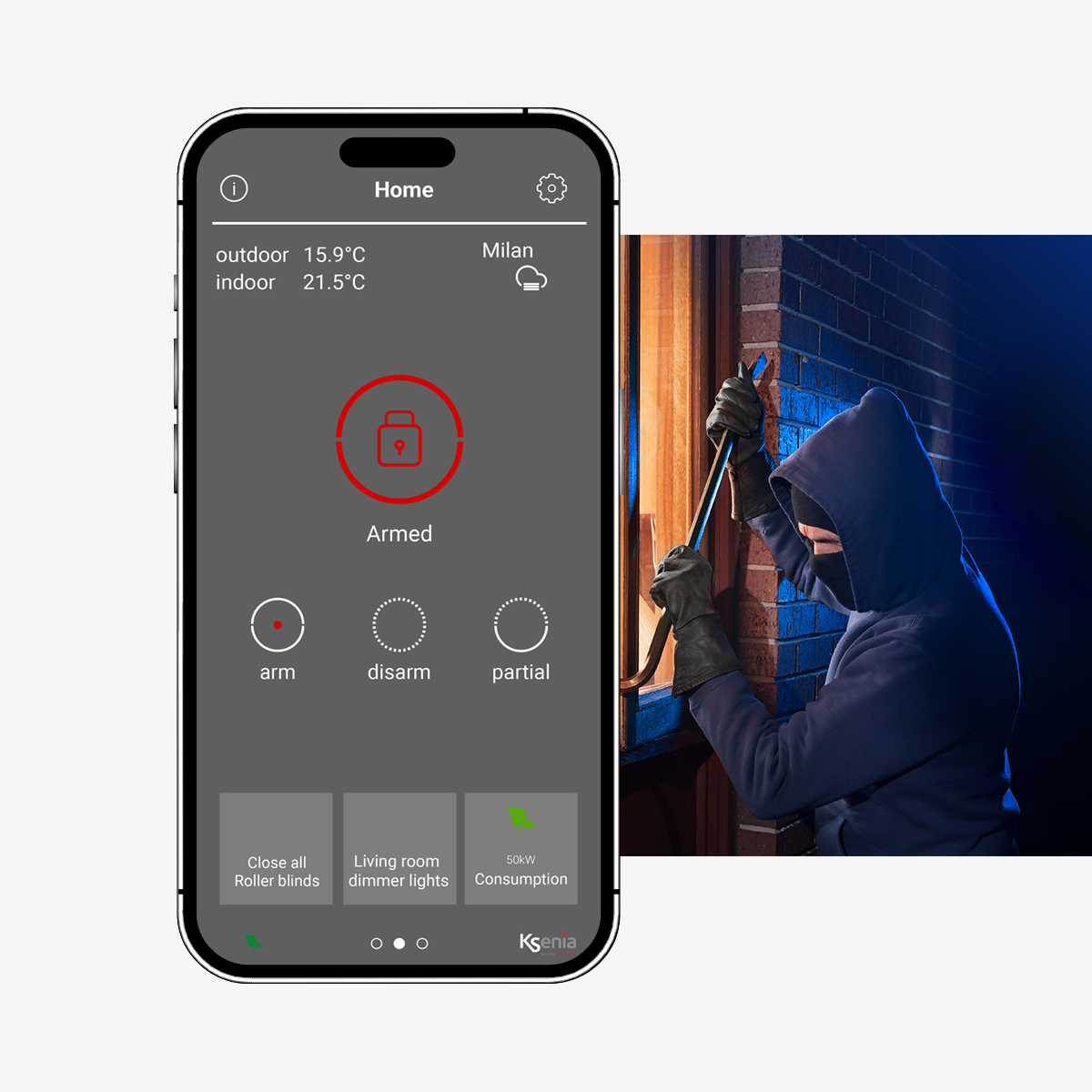 Manage the security system!
Control your home alarm in a simple but extremely safe way.
You can check the status of the security system at any time and wherever you are, both inside and outside the home. Through your personal App, in fact, you can see at a glance whether the alarm is activated (red icon), deactivated (green icon) or partially activated (blue icon), modifying to your liking with a simple click. The same thing applies to the touchscreen keyboards of the ergo-T series in the house, whose graphic interface recalls that of the smartphone App.
To simplify the management of the security system, you can also take advantage of the timer for arming and disarming the alarm according to your routine. Thus, the system will take care of your security automatically.
In the event of an alarm, you will promptly receive a notification that you can customize according to your preferences: you can choose a push notification, a call on your mobile phone, a text message, an e-mail. If you have a video surveillance system, you also receive screenshots showing you the exact moment when unwanted motion was detected and the alarm was triggered. In this way, you are constantly connected with your home and you can have total control of your security.