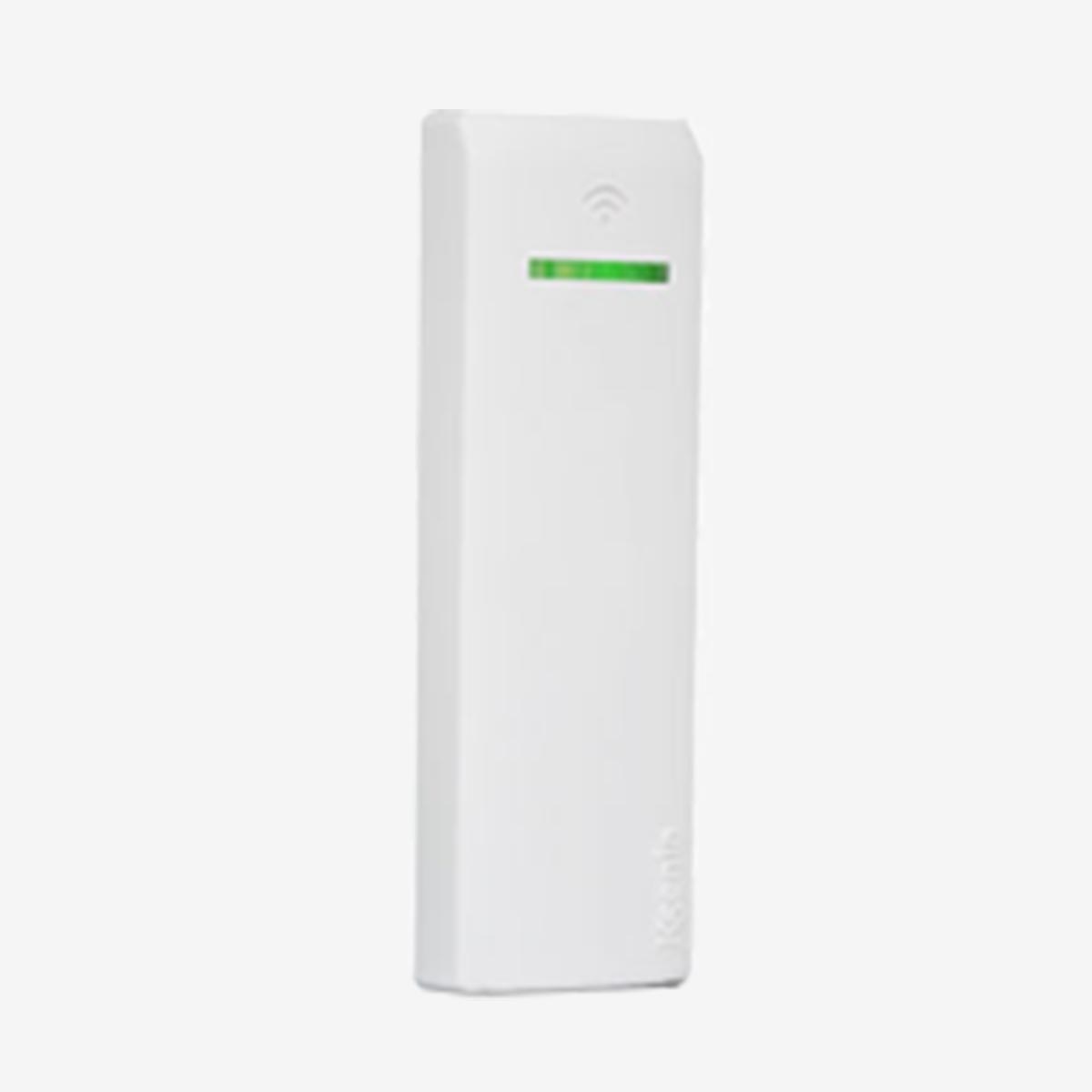 Comfort begins outside the home!
volo is an outdoor proximity reader that allows you to easily manage the activation and deactivation of the scenarios that your Installer will program, including arming and disarming the alarm system.
To activate the desired scenario, just bring your small personal Ksenia key, called mini Tag, close to the reader. You will immediately receive feedback by switching on the LED corresponding to that particular scenario: you can decide to associate a different color with each command, choosing between red, green, blue, yellow and white.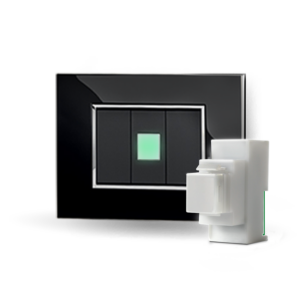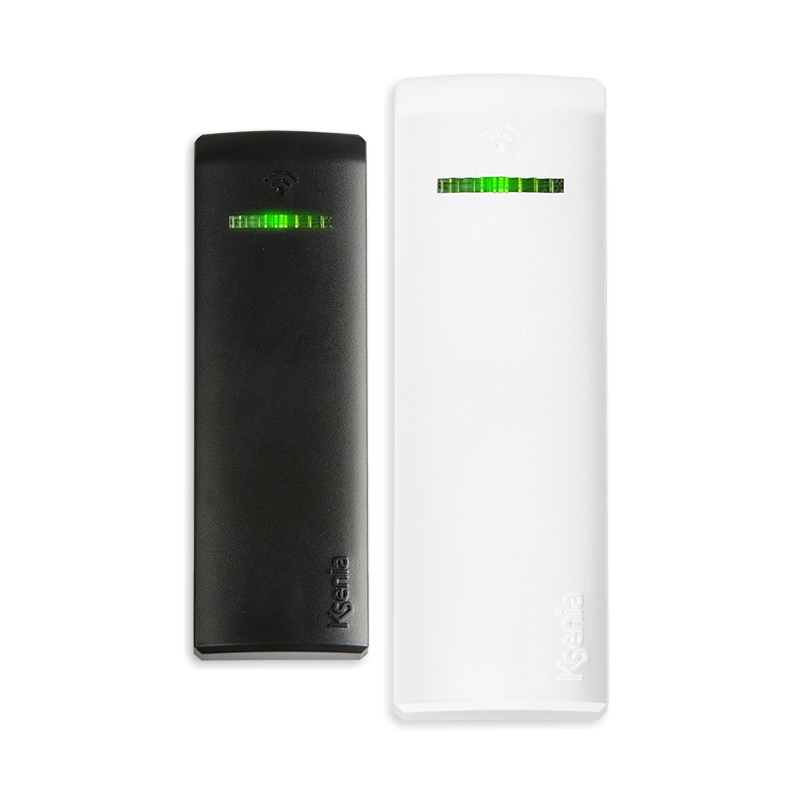 volo can be installed anywhere outside the house: you can freely choose to insert even more than one, wherever it can be useful to simplify your daily actions.
volo-in is the corresponding indoor proximity reader, with which up to 5 different scenarios can be activated and deactivated. It is as easy as of volo: by approaching the mini Tag the command is automatically executed and an acoustic and luminous response is immediately received, as real confirmation of the execution. It can also be installed in any strategic point of the house.