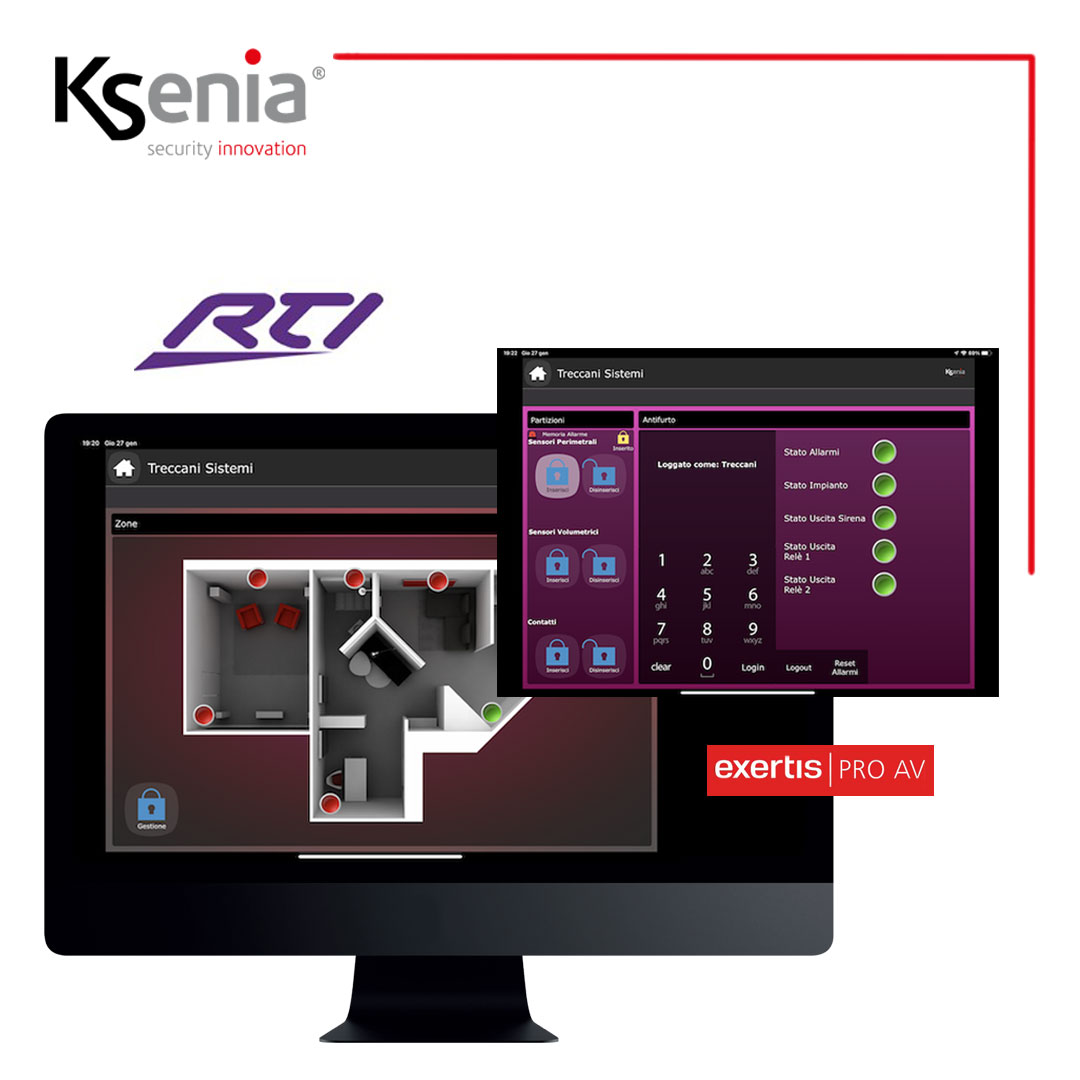 Plugin for home automation aWe are happy to inform you that a new driver is available to manage home automation automations: we have created an integration between our lares 4.0 control unit and the RTI controller.
RTI allows total control of any intelligent home automation environment, from residential to commercial, focusing on customized automation. The goal is to create solutions that can automate, and thus simplify, the control of audio, video and other aspects of home entertainment.
The driver was developed by Treccani Sistemi Srl, System Integrator, in order to integrate the lares 4.0 system within the RTI platform, interfacing thanks to the supervisor plugin.
The integration currently provides for the activation / deactivation of the Security system and the execution of the various scenarios; inclusion / exclusion of zones; arming / disarming of the single partition; on / off and switching of outputs, manageable from the keyboard after entering the user PIN; status management with relative run-time update of the icons on the graphic map.
The driver is available for purchase on the EXERTIS Pro AV website, a leading distributor of audiovisual communication systems and business / residential automation systems.
EXERTIS Pro AV offers a wide range of integrated audio-video, media and communication technology solutions: wireless presentation systems, used for collaboration in meeting rooms; more effective devices for audio conferencing and videoconferencing, necessary for carrying out smartworking; graphics mixers; video projectors for large events; HDMI cables and player for digital signage; technologies for a smart home.
I AM INTERESTED IN ADVANCED PURCHASE