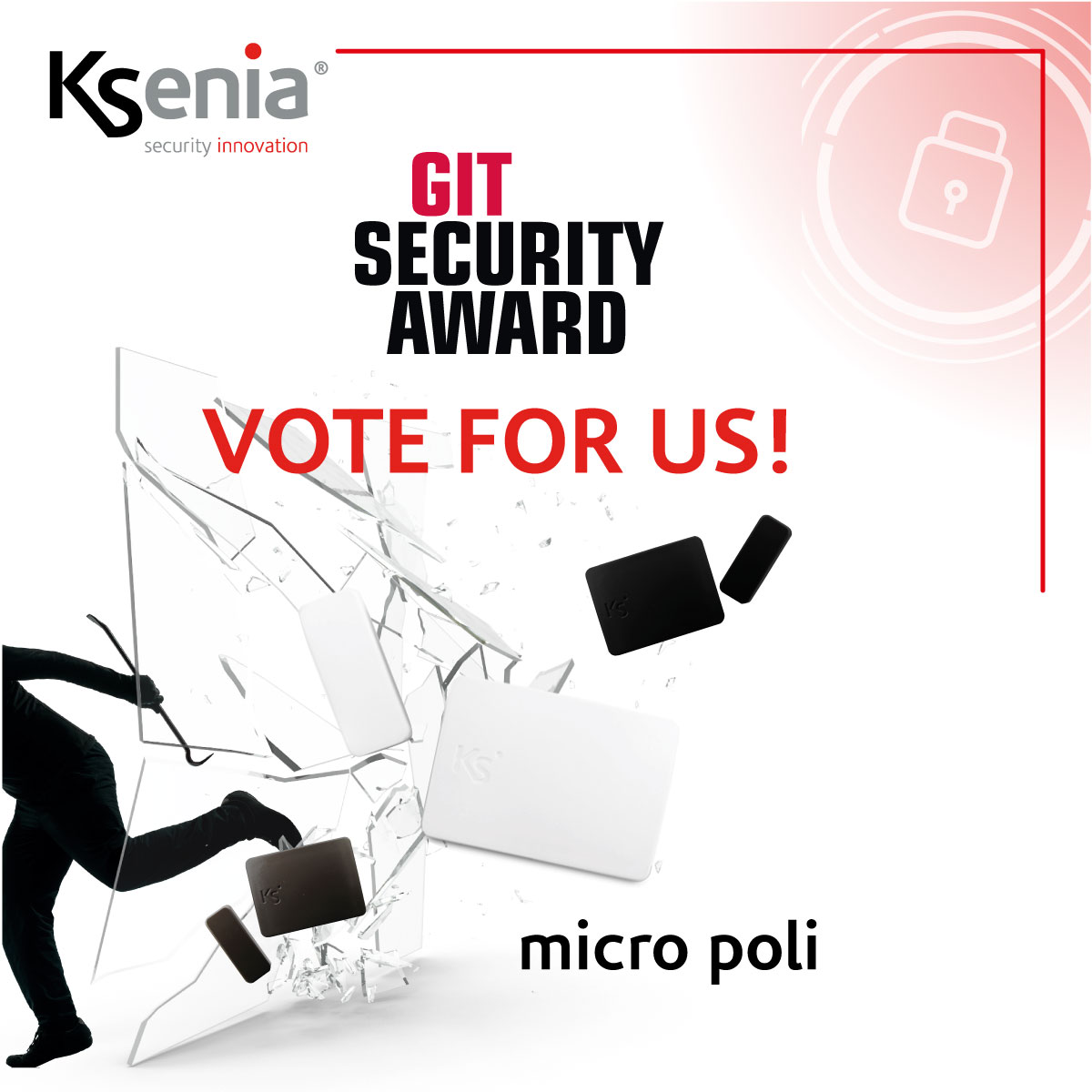 We are proud to announce that we are among the finalists of the GIT SECURITY AWARD 2024 for category D – Access Control & Intrusion!
The product nominated is our sensor micro poli!
micro poli is the small wireless sensor of Ksenia Security, extremely suitable to any type of window. It is much more than a simple magnetic contact thanks to its multiple functions: it has anti-masking to detect the opening of doors and windows; it is an inertial sensor to detect vibrations and breaking of glass and windows; it is able to identify the inclination of the frame that protects allowing the management of any type of windows (vasistas, flap, tilting, etc.).
micro poli is the ideal solution to protect all home accesses, ensuring security and reliability in detecting any unwanted intrustion.
How can you vote?
1. Go to security-award.com
2. Click on the circle under the image of the micro poli to category D – Access Control & Anti-intrusion
3. Enter the required information and click on "SEND VOTE"
Voting is open: we count on your valuable support!