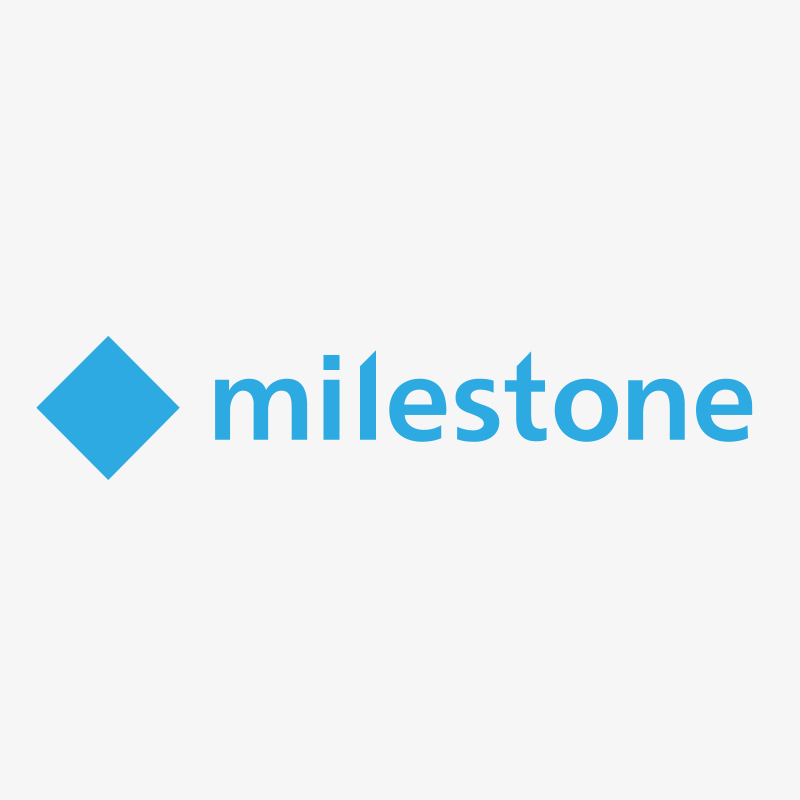 Ksenia Security has developed a special plugin to integrate all the lares 4.0 control panels you want within the Milestone platform XProtect®.
It is a great opportunity for those who want to manage an advanced and professional Video Surveillance system.
In fact, by exploiting this integration, it is possible to completely manage the Ksenia control panels of the lares 4.0 family from Milestone and to have the status of all the relevant entities of the control panels, such as: partitions, zones and outputs, on the graphic maps. In addition to the graphic maps, the plugin allows the complete integration of the events and alarms of the control panel with the Milestone events, allowing to take full advantage of the video recording functions of the latter.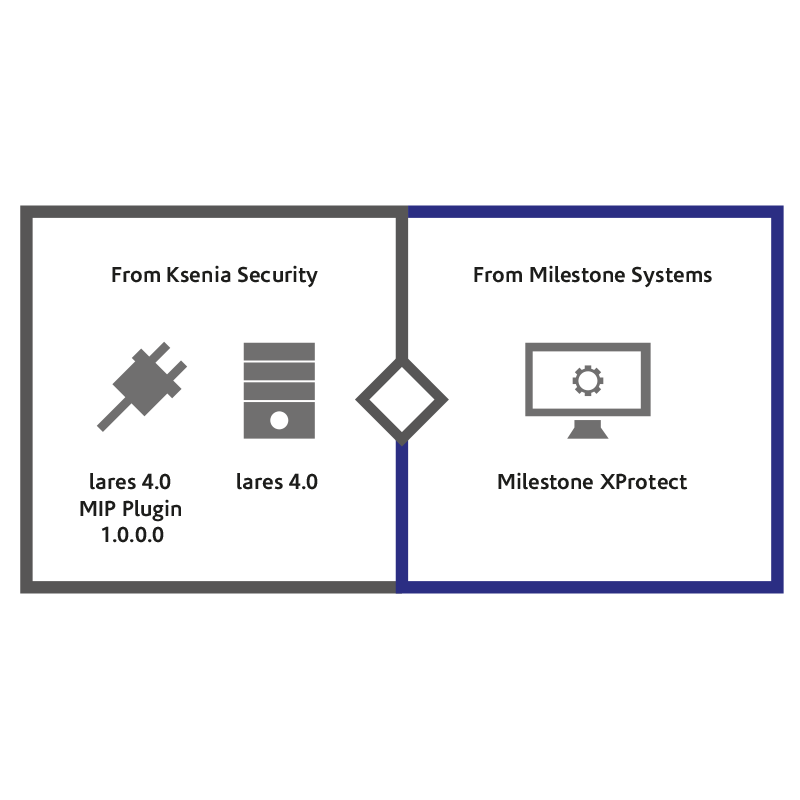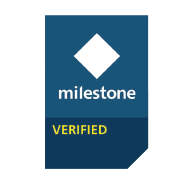 The Plugin is able to completely control, from the platform where it is installed, a virtually unlimited number of lares 4.0 reachable via the network.

The Plugin is able to receive from the controlled units whatever happens on the relative system, as well as send all the commands allowed to the User.

It offers 2 functions that interact separately with the User: Management of Graphic Maps and Events & System Elements (dedicated work area)

The Plugin is always active therefore, when the user connects, he receives all the information on what happened when the system was unsupervised.

If changes are made to the configurations of a security central, the plugin automatically notifies the event with a dedicated message.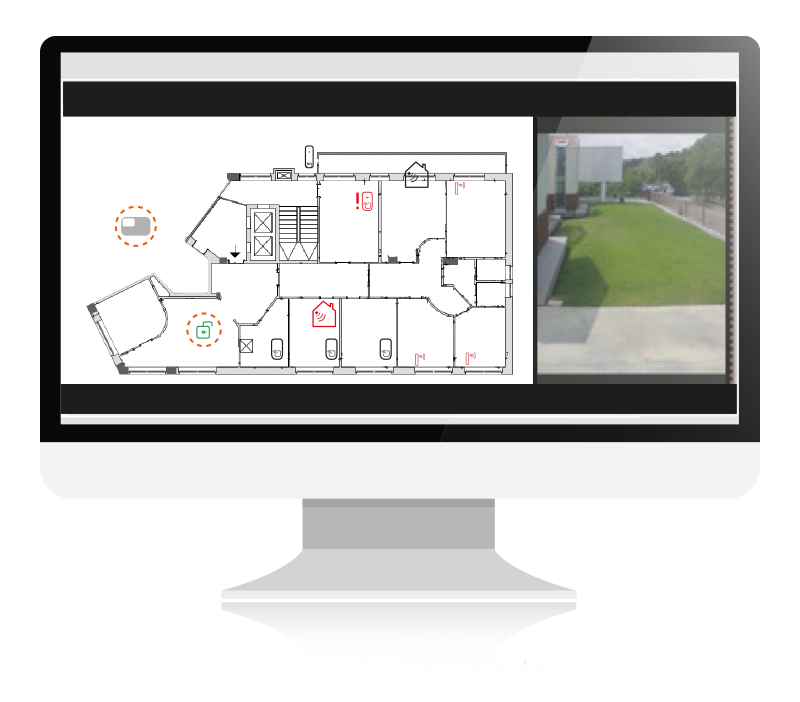 Milestone alarm management interface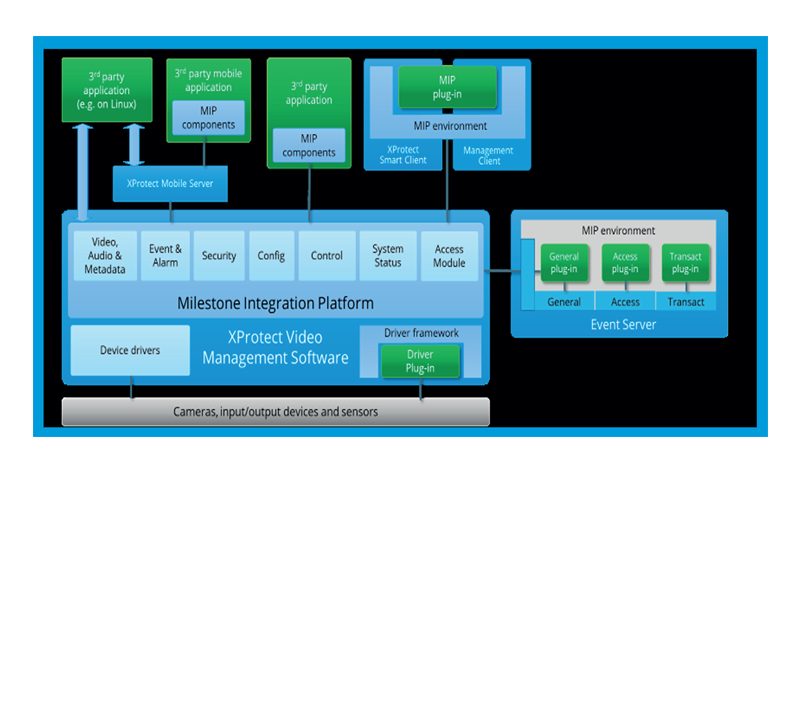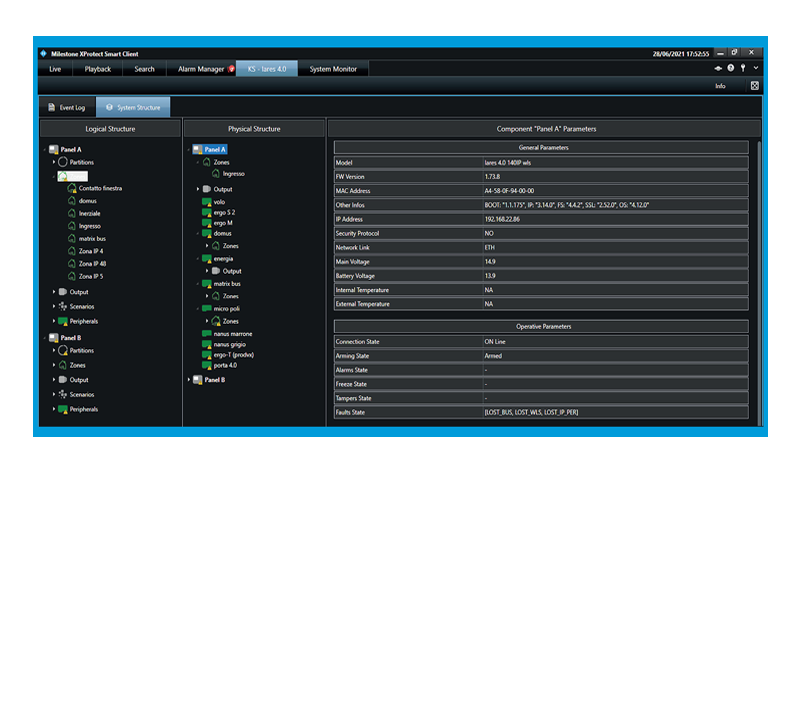 Physical and logical structure of the security panel with all the details for each resource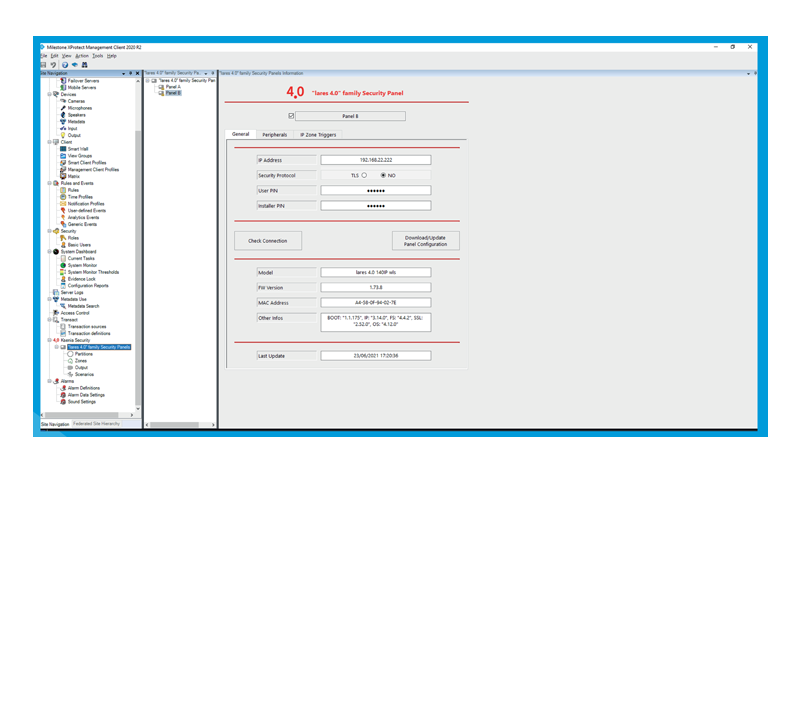 Configure the Control Panel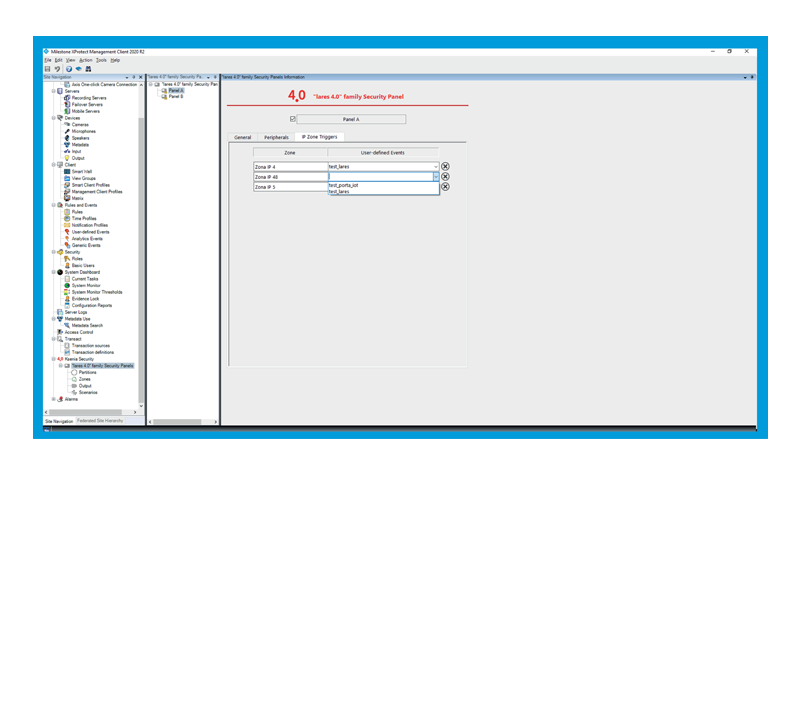 Association of 'IP zones' with 'events' in Milestone