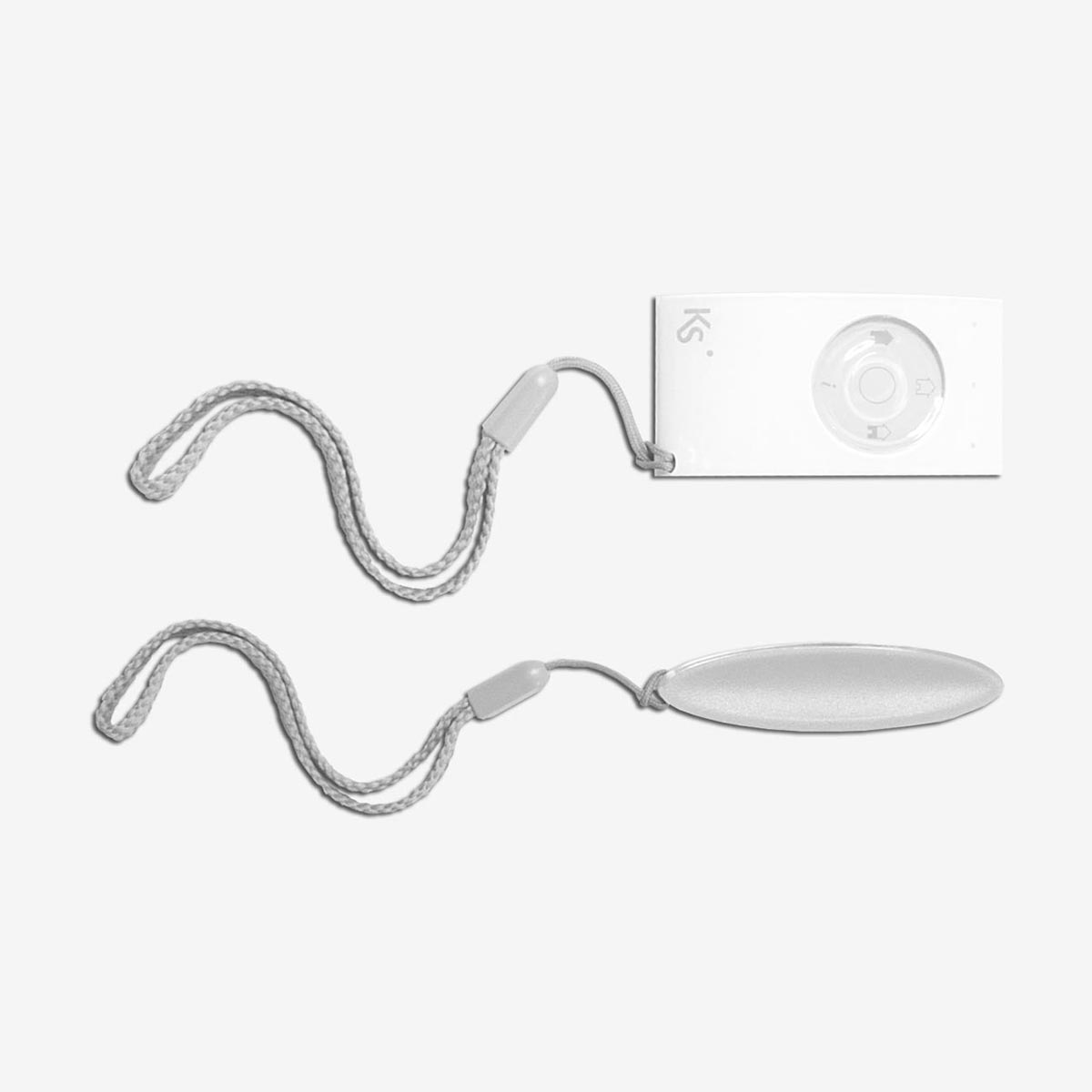 Security is in your hands!
opera is a small wireless remote control that simplifies your daily actions. In fact, it allows you to activate up to 7 different scenarios and provides you with the status of your security system at any time, thanks to its interface. In fact, through the 3 LEDs positioned on the top, you can view in real time whether the alarm system is armed, disarmed or partially armed. To execute the desired scenario, just push the corresponding button and the remote control will immediately give you feedback by switching on the LED and vibrating.
In addition to its classic functions, opera can act as an emergency device by enabling the PANIC / SOS function: once the function is enabled, by pressing any key, the remote control immediately sends a signal to all previously selected recipients. You can of course decide what kind of notification to send: voice call, SMS, e-mail. Opera is available in 4 colors: white, red, gray and black.