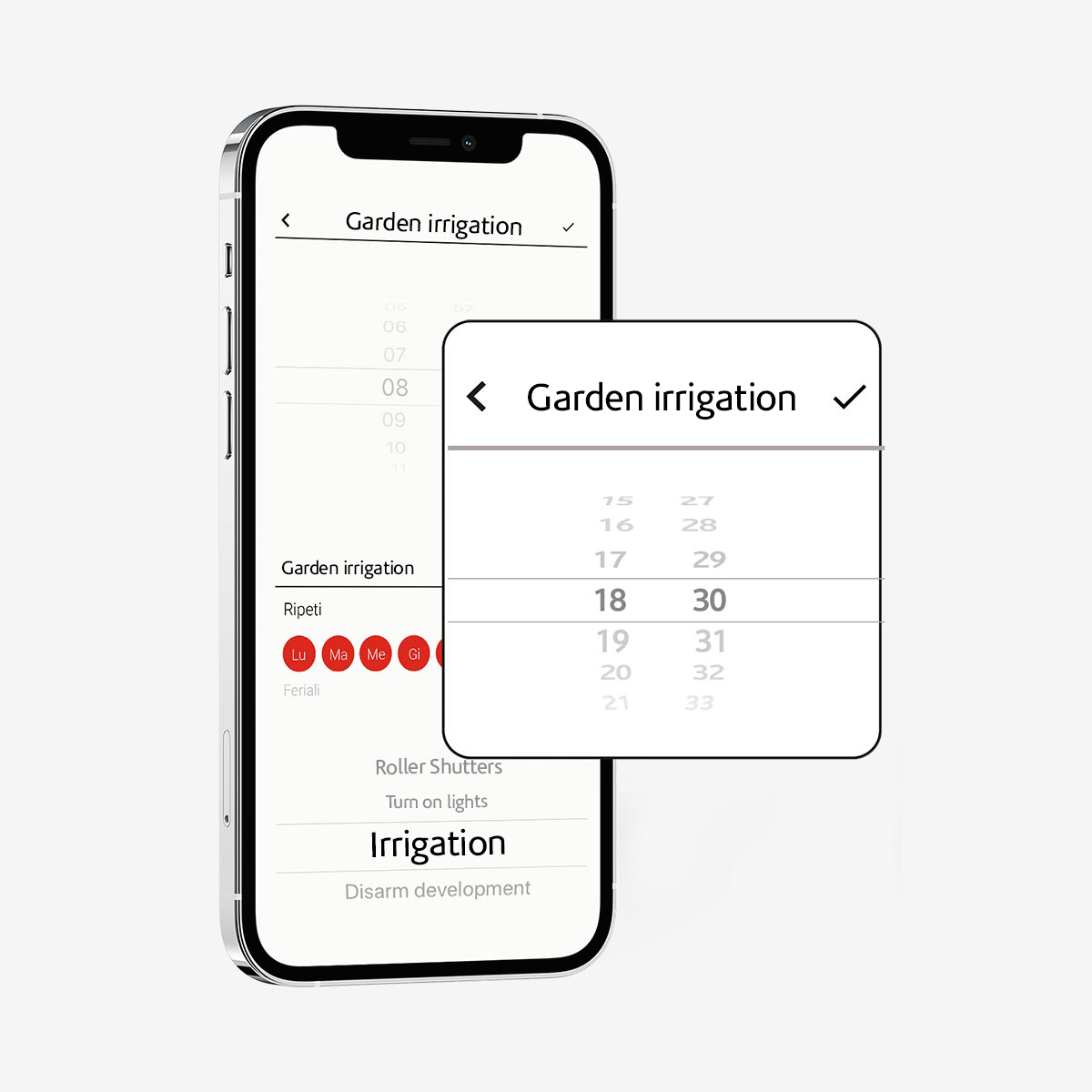 Manage the irrigation system!
Among the many automations that can be managed with the Ksenia system, you also have the possibility of automating the irrigation of plants and gardens. You can freely choose the most suitable times to take care of your green areas, programming the irrigation system on and off.
The time programmer, available on the app and on the ergo-T series touch keyboards, allows you to opt for manual programming (in which you choose specific times during the day and week), or automatic programming that it follows the precise time of sunrise and sunset, by accessing geolocation and time zone. In this way, depending on when the sun rises and sets, the irrigation system will turn on and off completely automatically, also saving on your water consumption.