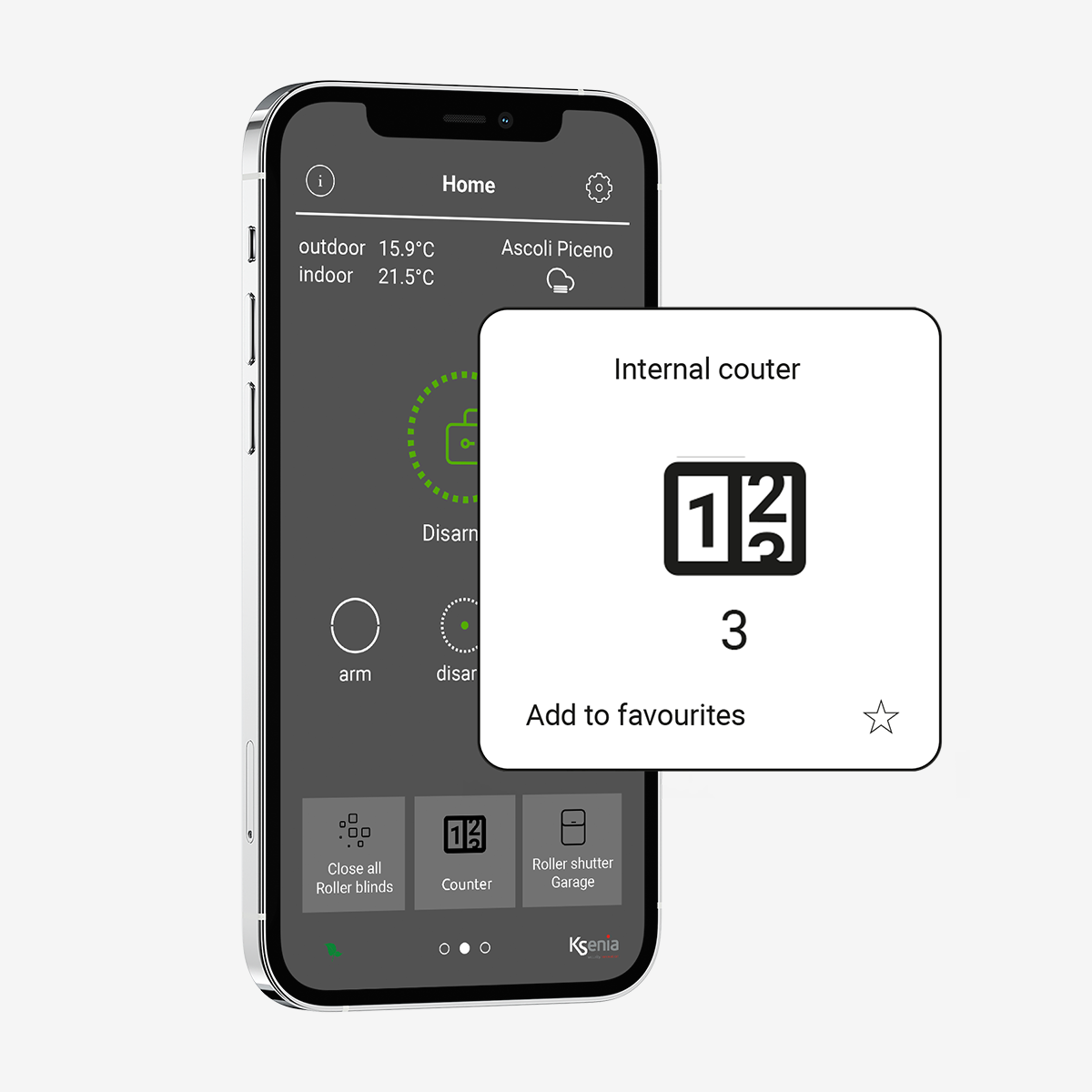 Measure the performance of your business!
By taking advantage of the "counters", Allow the system to calculate in a completely autonomous way the people who pass through: a certain threshold; one of the Ksenia curtain motion sensors, installed on the entrance / exit doors; or by reading the Tag when passing on one of our proximity readers. Counters can be incremented, decremented or reset based on custom actions.
For example, it is possible to view the number of people present in a room; measure the flow of people who visit a shop every day; supervise entry to gyms, cinemas, swimming pools, etc. All this can be monitored in real time and with extraordinary simplicity, using the App lares 4.0 or the touchscreen keyboards of the ergo-T series, also receiving a notification, via push notification, when a specific threshold, established during the configuration phase, is reached.