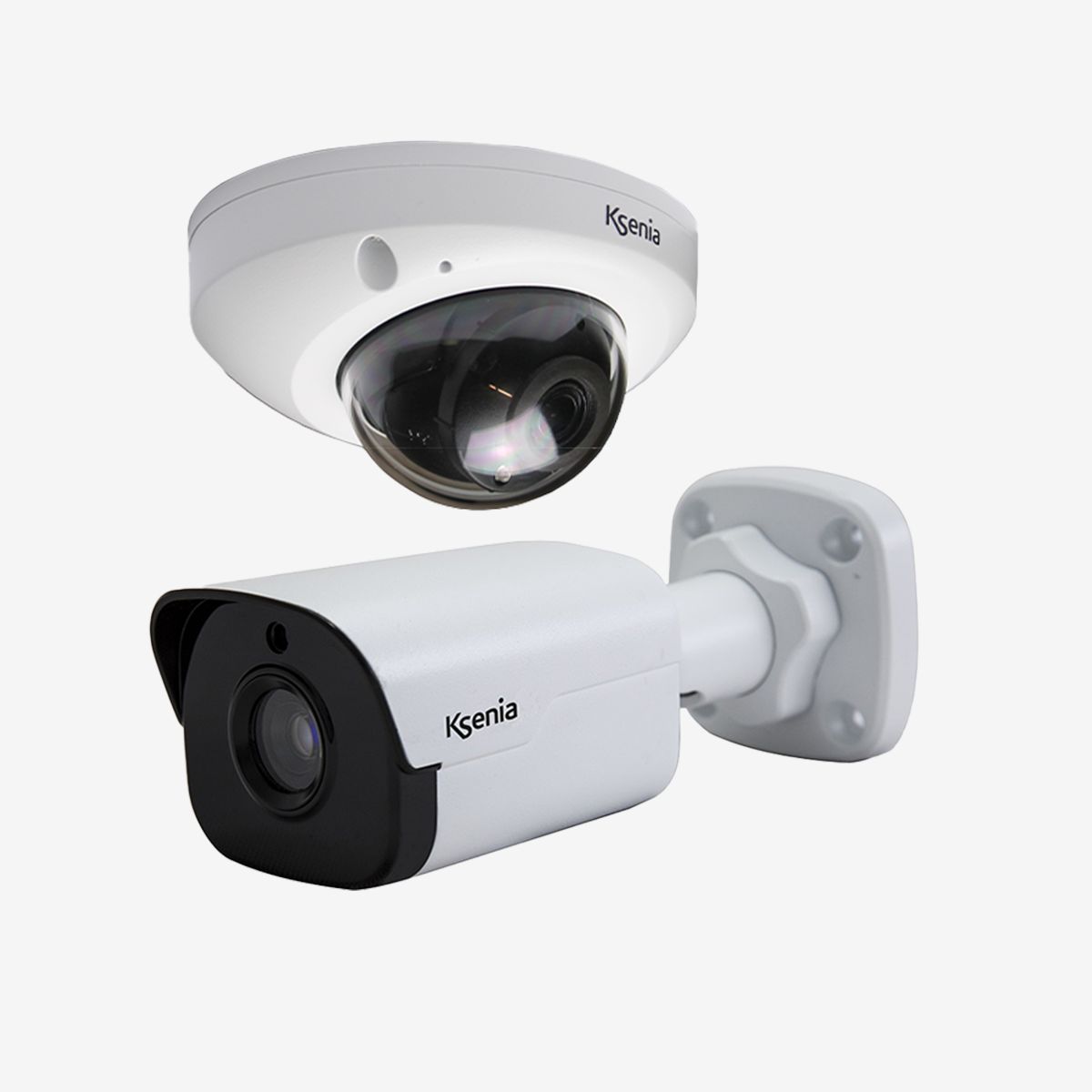 Always keep the outdoor spaces of the house under control!
With Ksenia Security you can continuously monitor the whole house: both its external perimeter and the internal rooms.
The cameras, in fact, keep a watchful eye on all the areas you intend to supervise, 24 hours a day. Mini Bullet is a 4.0 MP IP camera that you can install both inside and outside the home. It guarantees a high degree of protection, coverage up to 30 meters, has day / night functionality, returning both color and black and white images, and 3.6 mm optical glass lens that offers high image brightness. It has a maximum resolution of 2592 x 1520 and a field of view of 87°.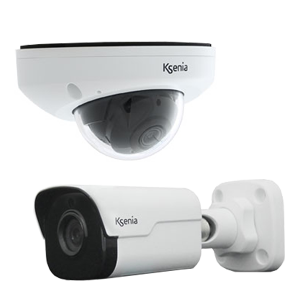 Mini Dome is also an indoor / outdoor IP camera, 2.0 MP and 2.8 mm lens. With a maximum resolution of 1920 x 1080 and a field of view of 115°, it guarantees excellent coverage of the perimeter. By choosing to install an NVR video recorder together with the cameras, you can record the entire video stream from the free "Ksenia Video" App. The NVR can manage up to 8 IP cameras simultaneously and has two video outputs, one HDMI and one VGA.
Furthermore, when the system detects an intrusion and triggers the alarm, you immediately receive screenshots of the exact moment in which the anomaly was reported on your smartphone.