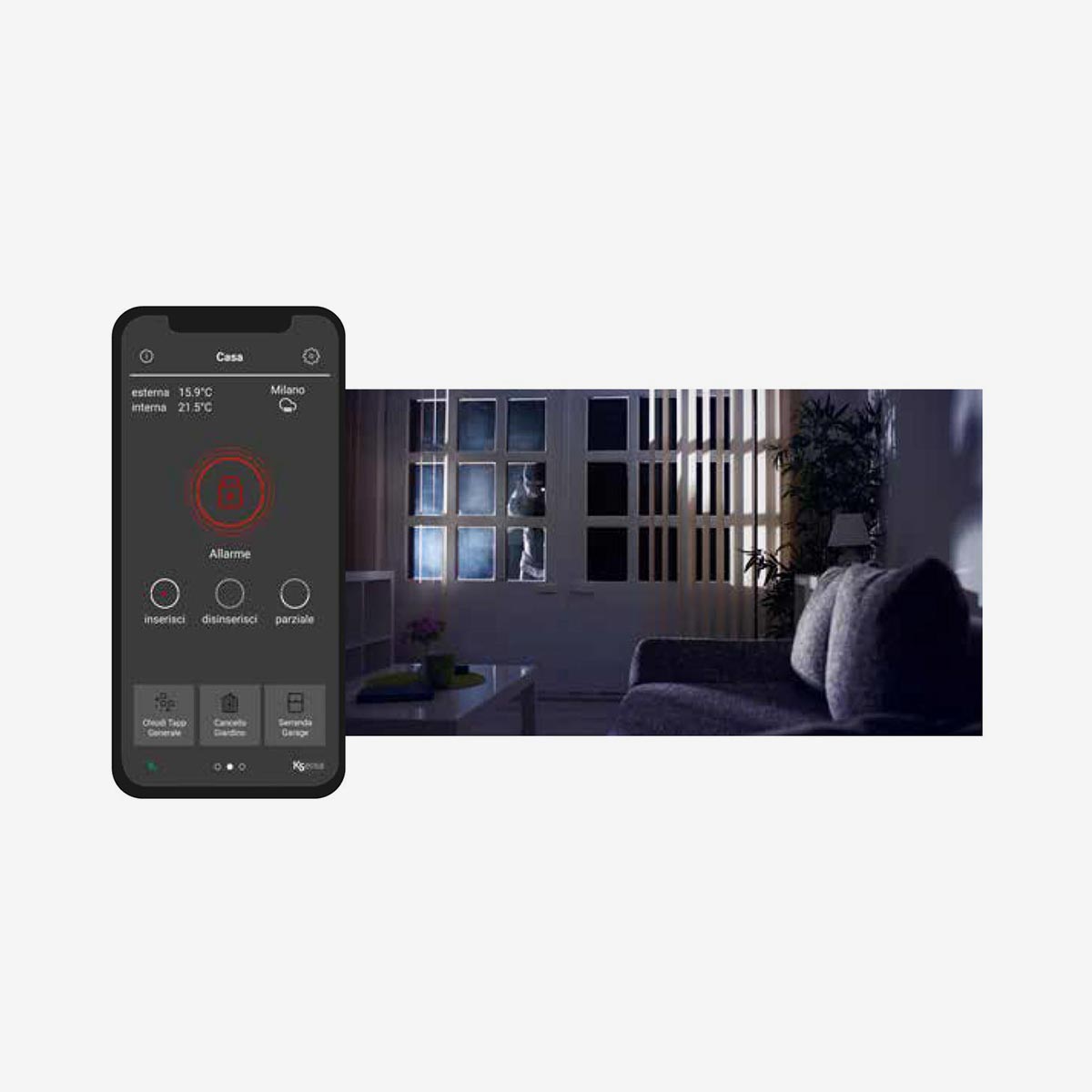 Manage the security system.
Are you forced to check that the windows and shutters are closed every night?
From today you can simply use your smartphone to: check that all accesses to the house are secure; arm and disarm the alarm manually or by programming the times according to your routine; choose which areas to protect and much more.