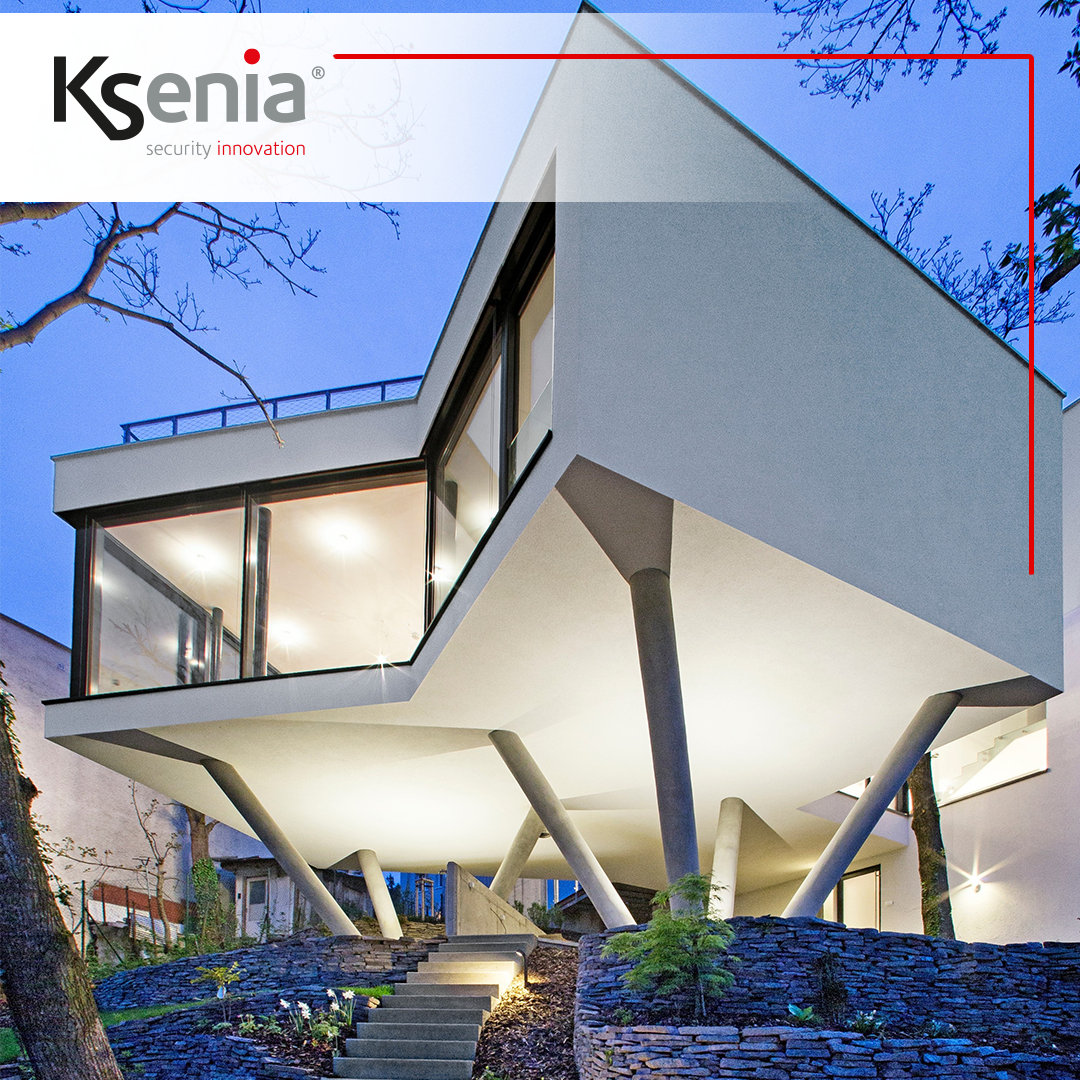 Today there is a lot of talk about Smart Home and there are everywhere offers for home automation systems able to transform our home into a smart home. But what exactly is home automation? What advantages can a smart home give in everyday life? To have adequate answers to these questions we must take a step back and, first of all, understand what home automation means.
What is home automation
The meaning of home automation can be deduced from the origin of the word, that is the union of the Latin term "domus", which means casa, and of the Greek suffix "ticos", which indicates the disciplines of application. It is therefore a question of technologies for the home, managed by a home automation system that puts them in communication with each other and allows the owner to monitor them even remotely through a digital interface or through voice control systems which, in the last period, are having great success on the market. Home automation allows you to obtain a significant increase in performance and the possibilities offered by the various systems present in the home, optimizing consumption and allowing the integration of different functions such as Control, Comfort, Safety, Energy Saving and Communication, all managed by a single home automation control unit.
In every room of the house, in addition to the traditional electrical system, we can find video intercoms, burglar alarm and video control systems, air conditioning and heating systems, as well as terminals for the use of audio, video and multimedia content, often connected to the internet. A home automation system provides for all these systems work in harmony, increasing their performance in terms of savings, ease of use and remote control.
Home automation system what it is
Unlike a traditional system, where the functions are activated through the use of normal commands such as switches, intensity regulators, thermostats and the like (unable to interact with each other), a home automation system allows coordinated management of all devices, governed by a single point of supervision and programming.
The advantages of living in a connected home are many and concern, for example, turning on the lights, opening doors and shutters, managing air conditioning, and much more. The communication systems and security systems communicate internally or externally, even remotely via smartphone, tablet or PC. A synergy capable of increasing comfort, energy saving, safety and connectivity with communication networks.
Ksenia Security offers a wide range of solutions related to home automation, with the advantage that they can be integrated over time to meet the needs that arose at a later time. A home automation apartment, in fact, can be initially built with minimal functions and then add new ones, based on the needs that have arisen in the meantime. There preparation of the system it is essential to avoid having to intervene with further masonry works. Despite everything, it is still possible to integrate new functions through the Wi-Fi, such as Internet of Things (IoT) products that use network connection, or radio frequency.
How home automation works in the various areas
Safety
Home automation is able to manage the safety of those who are at home, thanks to a network of sensors (footstep, perimeter, motion sensors, gas detectors) outside and inside that can pick up every movement and signal of danger.
Lighting
The Ksenia Security home automation system allows you to manage any type of light, as well as, of course, switching on and off, giving you the possibility of varying the ignition points, timing and having total control of the home automation system.
Heating and Cooling
Customizing the temperature parameters can offer maximum thermal comfort. The thermoregulation and continuous verification of the temperature of each individual room offers significant energy savings, compared to current regulations. In addition, photovoltaic and solar renewable energy sources are easily integrated. The temperature can be programmed remotely, improving energy efficiency and thus optimizing management costs.
Electrical sockets and loads
Constant monitoring of sockets and household electrical loads allows you to manage the switching on and off of loads, as well as reducing and eliminating electromagnetic fields. Furthermore, integration with renewable energy systems guarantees the greatest energy savings.
Automatisms
The home automation system can manage gates, overhead doors and roller blinds, which can be operated manually or automatically according to pre-established time slots. The home automation system can also be activated remotely via the smartphone, so for example the domestic doors and windows can be activated in harmony with the weather and security detection systems.
Irrigation
The Ksenia Security home automation control unit is able to manage irrigation schedules and methods by activating the system, also coordinating with the weather detection systems. In addition, it can manage the operation of swimming pools, fountains and water features.
Video surveillance
By managing everything with the home automation system, the house is under control 24 hours a day: the video surveillance system can be fully integrated with the home automation system. The cameras with motion detection can monitor all environments both via the touch screen, via home TVs and even remotely via mobile phones or via the web.
Multimedia
The home automation system allows you to share audio and video in all rooms of the house, through centralized servers where you can upload all audio and video files, as well as access to the various profiles of the online entertainment platforms.
Access control
The access control management can record movements in and out of the building. The home automation system can use different technologies, such as the badge or fingerprint reader, iris recognition, voice recognition or, again, the proximity reader. It is possible to select the accesses by time bands or to associate scenarios dedicated to each user, guaranteeing access to certain areas based on the user.
Remote Management
Remote activation of scenarios, temperature management, such as receiving alarms and information from the home automation system are possible through text messages and telephone calls with a simple mobile phone, but nowadays smartphones and tablets allow total management of the system remote home automation, via the web. Furthermore, through this type of system, Ksenia Security authorized technicians and installers can offer a remote assistance service that allows real-time monitoring of the entire home automation system.
Video Intercom and Telephony
The home automation system integrates naturally with the digital video door phones, making it possible to answer the door phone from the touch-screen or any video phone, using the latter also as an intercom. Your video door entry unit can record images and any messages in your absence, warning visitors that the image of their face has been recorded for greater safety.