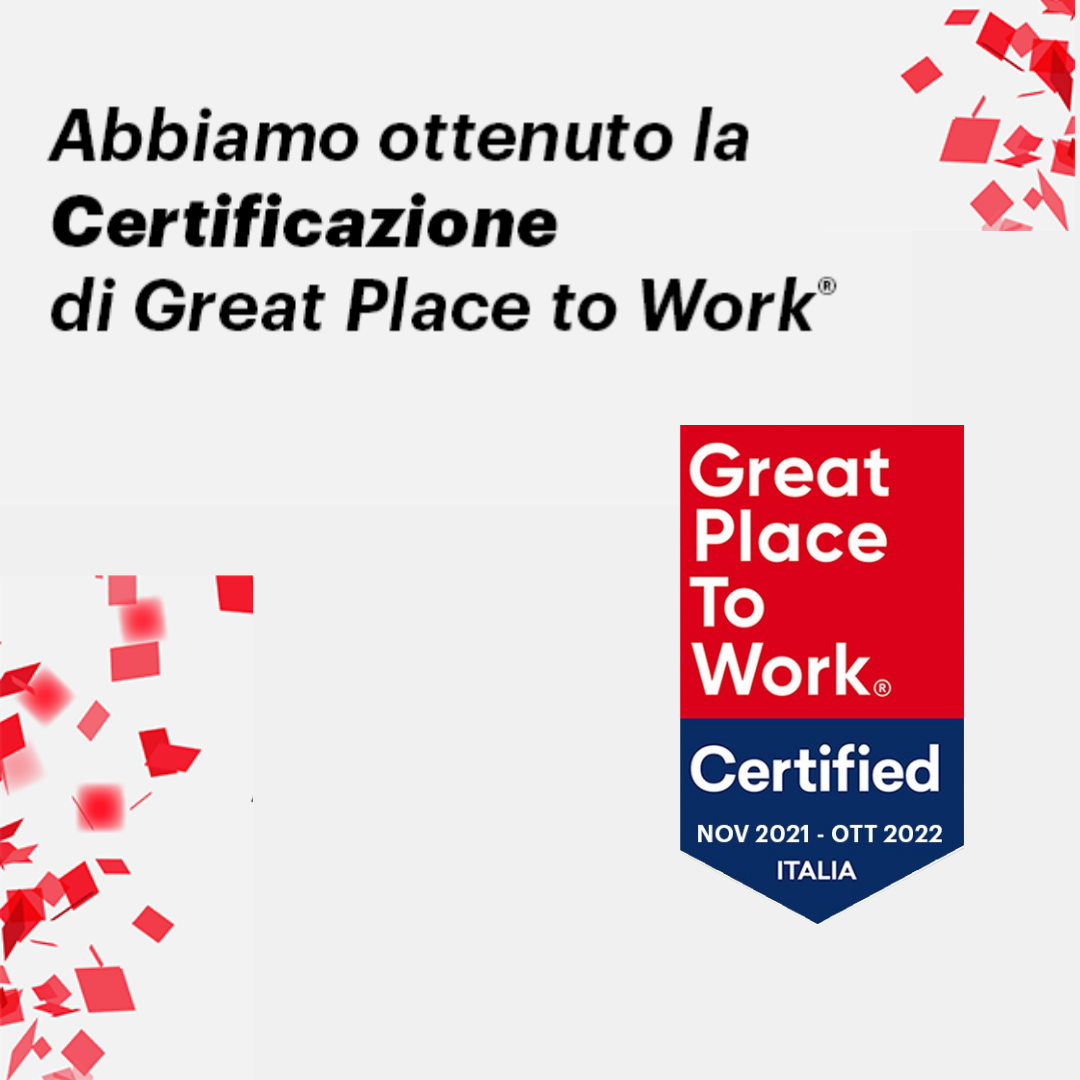 Ksenia Security SpA is on Corriere della Sera to proudly celebrate the achievement of the Certification
Ksenia Security SpA has been awarded by Great Place to Work® Italia as Certified Company 2021, an organization in which its collaborators, through a survey on the internal climate, have expressed great satisfaction and positive opinions.
This was possible because the company is focused on the well-being of its people and is characterized by an organizational climate based on relationships of trust.
Ripatransone, January 31, 2022 — Ksenia Security SpA is proud to celebrate the achievement of Great Place to Work® Italia Certification in Corriere della Sera, together with all the companies certified in 2021 at a national level.
Organizations certified by Great Place to Work® stand out from the others because they are particularly attentive to the well-being of their people and the quality of their work environment. These companies apply a relational model based on mutual trust between all people, regardless of role, gender, sexual orientation or seniority.
The Certification allows the Certified Companies to be recognized by their stakeholders as leading organizations in the labor market, demonstrating that they have:
High quality HR processes
Motivated people with a high level of engagement
Highly attractive to the job market and the best talents
People who are proud of the company and their work environment
Productive, collaborative and innovative people
"In Ksenia Security SpA we firmly believe that success is a" path "to be faced together, cultivating trust and respect day after day. We have listened to the opinions of all the company staff regarding the work environment and, thanks to what our people have expressed, we have obtained the Great Place to Work® Certification. Today Ksenia Security SpA celebrates this important milestone in Corriere della Sera, together with other certified companies. Supports the CEO of Ksenia Security SpA Raffaele Di Crosta".
The Great Place to Work® Certification is a recognition regarding organizational culture, appreciated by leaders and collaborators from all over the world and is the reference point that identifies quality workplaces, in which the work experience of those who live daily the company is positive and enriching.
"The Certified Companies they constantly put their people at the center ", says Beniamino Bedusa, President of Great Place to Work® Italia. "It is widely demonstrated that satisfied people have positive impacts on business, on profits and are able to provide quality and value experiences to the end customer as well. I hope that each of these companies can inspire other leaders to help us pursue our mission: to build a better world by helping every organization become a "Great Place to Work For All".
About Great Place to Work®
Great Place to Work® is the global authority on work culture; is a consulting and "people analytics" company present in over 60 countries around the world, which aims to help organizations achieve better business results by focusing on the work environment experience of their collaborators. It is the only research institute that combines listening to people with the analysis of HR policies and is known for the Certifications of Quality Workplaces and the well-known Rankings that reward excellent workplaces. It works together with companies and organizations of all productive sectors: from private to public, to non-profit.