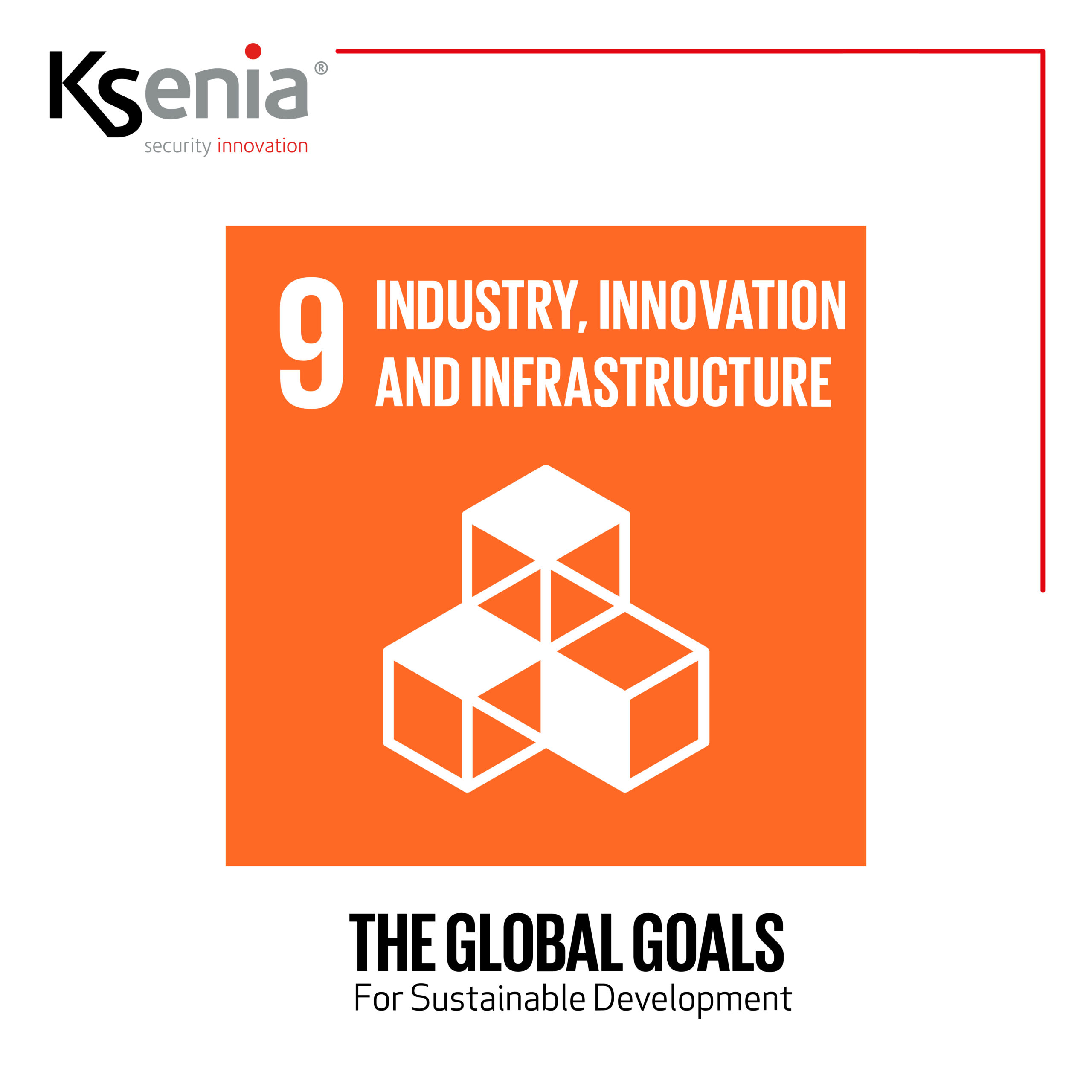 Ksenia Security embraces the Global Goals "Industry, innovation and infrastructure"
Can you imagine your life without electricity, transports, or Internet? It may seem impossible to you, but the truth is that many developing countries are living in this unfavorable condition. According to current statistics, about 2.6 billion people do not have continuous access to electricity, water, and reliable telephone services.
Moreover, the presence of inadequate or even non-existent infrastructure prevents the country's access to new markets to promote economic development, hinders the creation of new jobs and makes the spreading of information and education impossible.
With the aim of ensuring their sustainable development, investments in infrastructures including transport, irrigation systems, energy, information, and communication technologies need to be made. It deals with developing resilient infrastructures that help people improve the quality of their life in an inclusive and equitable way, without compromising the environment.
According to Objective 9 of the Global Goals, all nations can act concretely supporting developing countries financially, technically and technologically: they can develop quality, reliable, sustainable and inclusive infrastructures; promote more employment and economic growth for the well-being of people; simplify access to loans and facilities to enable them to enter markets; promote a more sustainable and environmentally friendly industry through the use of less polluting processes; to ensure equal access to the internet for all.
What action does Ksenia take?
 Ksenia is a pioneer of sustainability: the Italian company has always been committed to the promotion of sustainable development by paying particular attention to the choice of laminates related to printed circuit boards free of PVC plastics, with very low content of halogens and chromium, as well as product packaging made from recycled fibers. Not to mention the headquarters: a real oasis of sustainability that has the highest energy class and is able to produce renewable energy independently thanks to the photovoltaic system on the roof of the structure.
Since its foundation, Ksenia Security has always distinguished itself as 'the new dimension of Security', with a unique proposal in the field of home automation and anti-intrusion, all Italian, recognized and appreciated worldwide for the ability to offer innovation and design, along with solutions designed and built to be truly eco-sustainable.
Innovation is therefore one of the values around which the entire company philosophy revolves and Ksenia put it into practice by developing solutions that stand out on the market for their uniqueness and reliability. The common goal is to create something different and unique from the competition, which identifies the Ksenia brand at first glance as synonymous with innovation and modernity.
Just think of lares 4.0: the introduction of the control panel on the market has been a real technological revolution in the field of Security and Home & Building Automation because it meets all the needs of an increasingly digitalized world. It is a unique solution, complete, scalable over time, open to endless integrations with third-party systems and can be installed in any environment both residential, commercial, and industrial.
 Choosing Ksenia means promoting a future based on an innovative and sustainable industry… do not miss the next article! 🙌