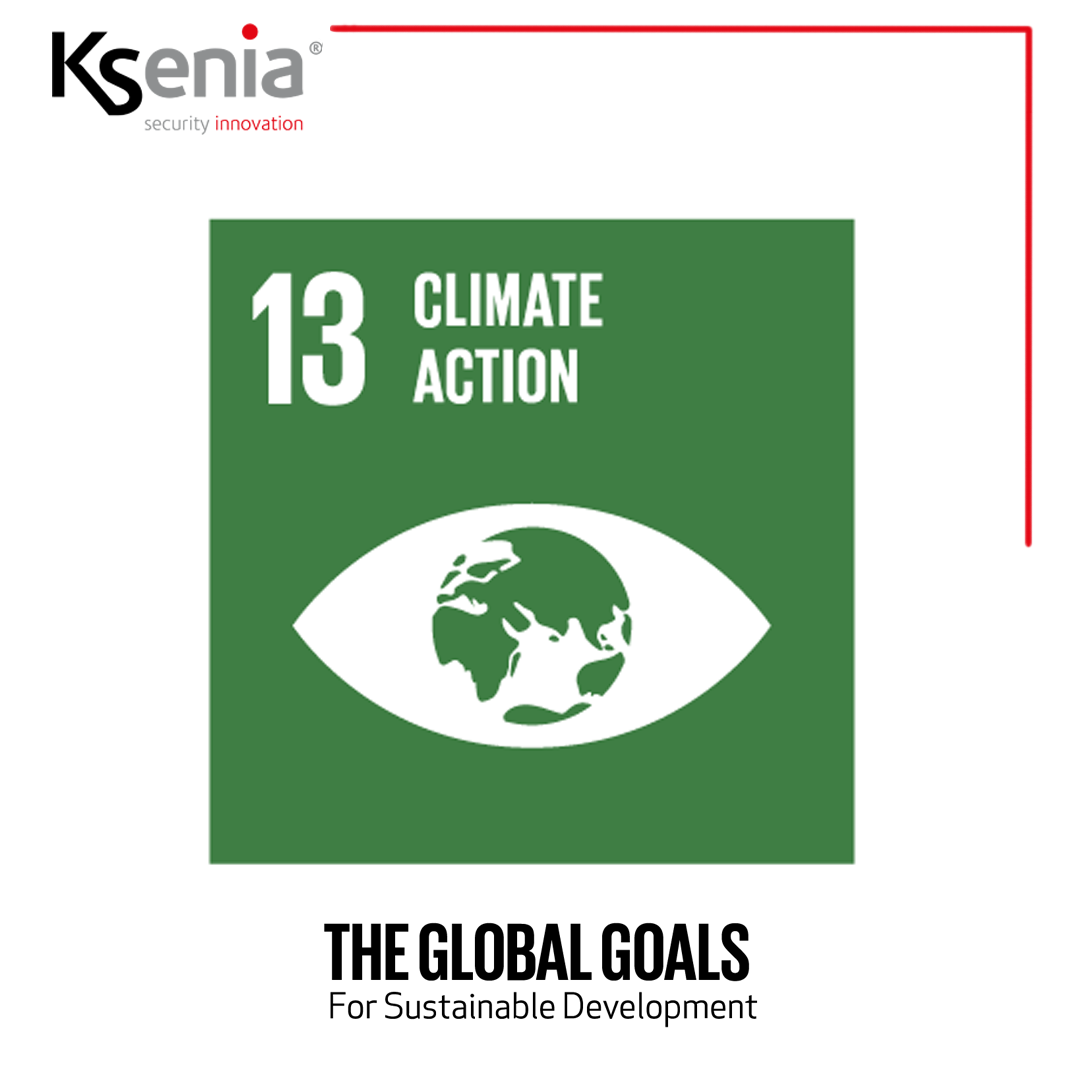 Ksenia Security embraces the Global Goals: "Climate action"
History teaches us that climate change has always characterized our planet, but the global warming recorded in the last 20 years is worrying and its dramatic effects represent a serious threat to the entire ecosystem.
We are talking about a real climate crisis triggered by human activities, considered as the main responsible for the significant increase in greenhouse gases in the atmosphere.
If action is not taken promptly, these changes will lead to disastrous scenarios: frequent droughts, fires, floods, reduced availability of food, extinction of species and irreversible damage to the biosphere. We can't wait any longer, it's time to act.
Each of us, in our small way, can help to solve the problem, but especially companies should promote sustainable development with seriousness and dedication, before it is too late. We need them to act with greater awareness, setting targets to drastically reduce carbon emission by strengthening ecological practices in various business processes, such as recycling and energy savings.
What action does Ksenia take?
One of the pillars of our strategy is sustainability and our headquarters, immersed in the green of Ripatransone in the Marche region, is a beautiful example of innovative architecture with low environmental impact. A photocatalytic concrete structure was used to carry out the work, capable of transforming the pollutants into oxygen, thus purifying the surrounding air.
Our business model is deeply focused on reducing CO2 emissions: this philosophy sets us the goal of increasing purchases from local suppliers and partners every year in order to shorten the supply chain and save production of transport carbon dioxide.
In addition, Ksenia supports smart working as an optimal way of working to drastically reduce emissions related to travel between home and company.
In line with our climate protection goals, we pay particular attention to the choice of materials related to printed circuit boards that must be halogen and chrome free, as well as to the selection of materials for the packaging of products, made from recycled fibers.
Are you curious to know how Ksenia helps to reduce the waste of energy? We will not reveal much… you will find out soon in the next article! 💥