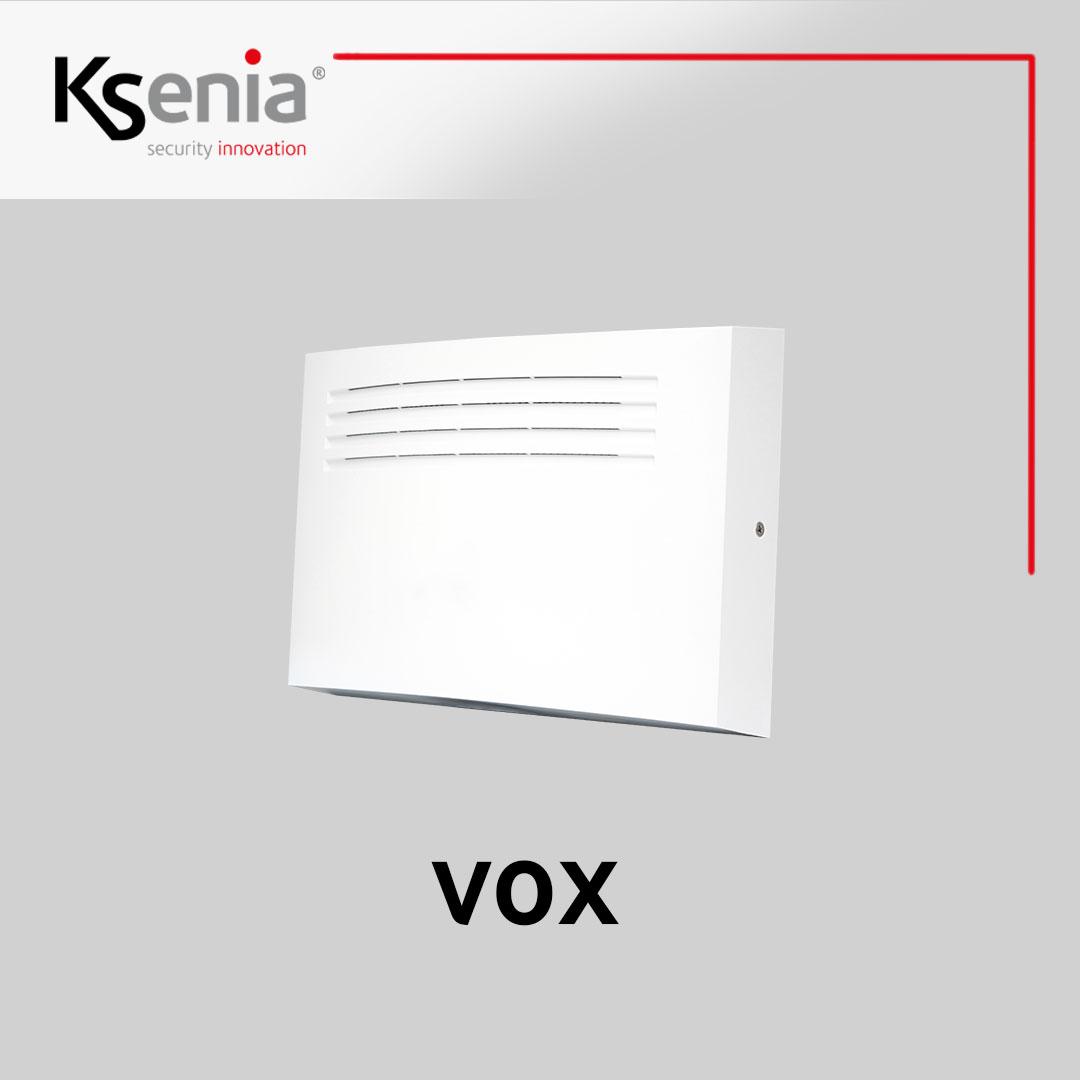 At the Safety 2021 Fair underway in Milan, Ksenia Security presents a preview of a completely innovative siren named 'vox', the result of the excellent joint development work with the renowned Italian brand Come to me, universally recognized as a leader in the design and production of alarm sirens.
"We are delighted to have entered into this partnership with Come to me because it shares our vision of professionalism, quality and total reliability in a context of innovation – he says Raffaele Di Crosta, CEO of Ksenia Security – finding in fact a fantastic availability in the joint research of truly new and unique solutions for the Security sector; all this in the wake of the best Italian tradition ".
"The possibility of collaborating with one of the reference companies in the Security sector such as Ksenia, has given Venitem the opportunity to share the corporate know-how that both companies orient towards professionalism and innovation – he says Giuseppe Manente, Vice President Co-Founder of Venitem. The two teams confronted and stimulated each other, creating a product that is the perfect icon of that corporate philosophy that the two companies share: Evolution, Quality and Performance. "
About Ksenia:
Ksenia Security SpA is a private Italian company, globally recognized for developing and producing the most innovative IoT solutions in the field of Security, Smart Home and more generally Building Management System. Its 'lares 4.0' control panel platform, easily scalable from 16 to 644 inputs / outputs, as well as covering numerous needs with proprietary solutions, is integrated with the most varied systems, from security to video analysis and much more.
About Venitem:
Venitem is an Italian company that has been designing, manufacturing and marketing components for intrusion and fire prevention systems for over 20 years.
Born as a manufacturer of indoor and outdoor sirens, Venitem, year after year, has expanded the range of products that continue to decline in every detail the company values ​​of Quality, Performance and Innovation.
Ease of installation, ease of use, and a ten-year product guarantee complete the identity and personality with which Venitem has built its history and interprets the path for its future.