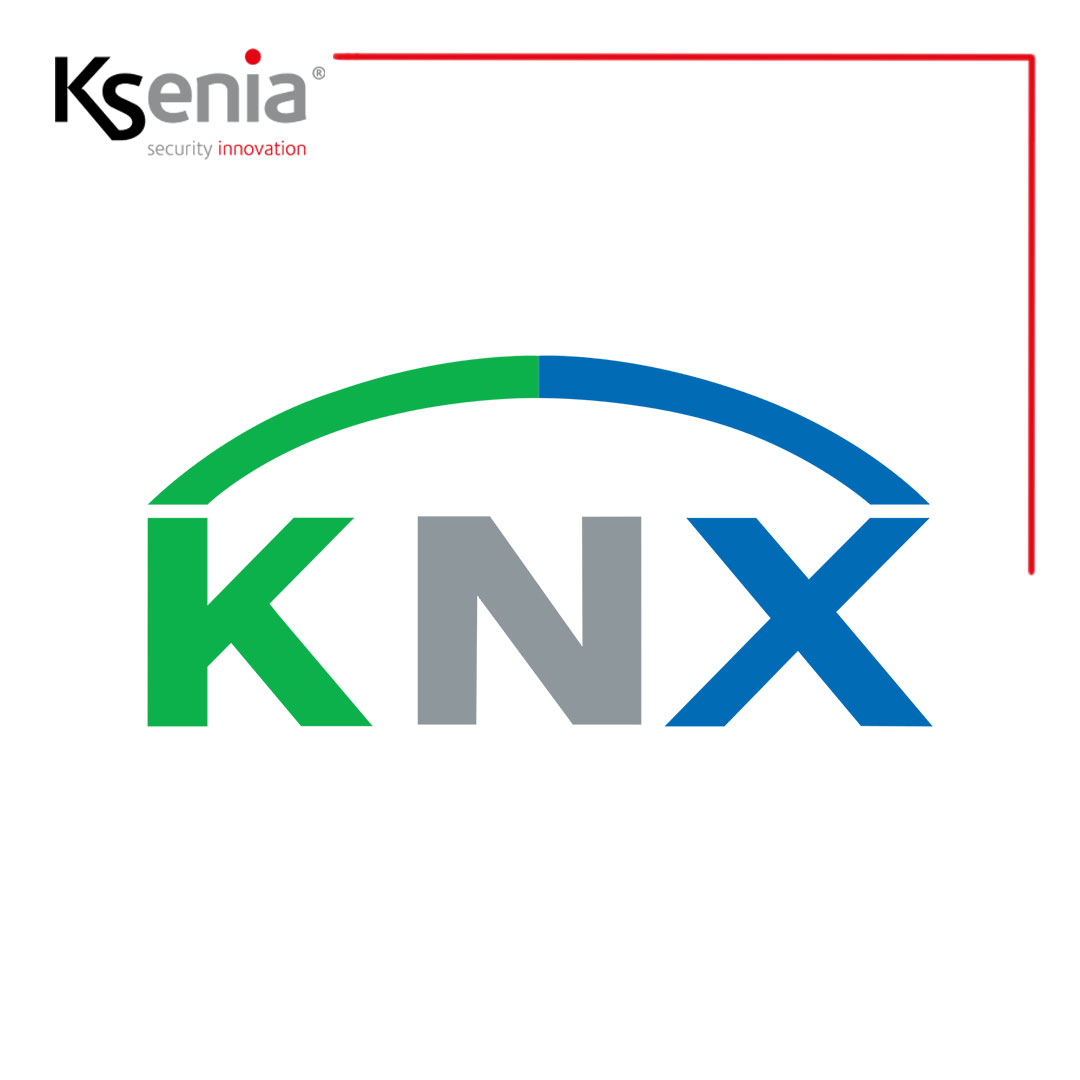 Lo Konnex standard (KNX) allows the automated and decentralized management of the technological systems of various types of structures: commercial buildings, industries, offices, homes, public places, schools and more. The Konnex protocol is a worldwide bus system, open and compliant with the main European and international standards.
Il KNX system it is part of a trend that refers to the most advanced construction, which responds to the principles of sustainable development, and aims at service to the person and comfort as an added and essential value of modern, innovative and safe construction.
Il KNX protocol can be used in various applications and functions for home and building control: lighting, shutter control, alarms and video surveillance, heating monitoring, ventilation and air conditioning, water control, energy optimization, management of electricity meters and appliances, audio systems . There KNX home automation manages to improve comfort and safety and contributes up to 50% to energy savings and to reducing the impact on the environment.
Un Konnex system it can be installed in both new and existing buildings. THE KNX home automation systems they can be easily expanded and adapted according to new needs, in a short time and with minimal financial investments, even if a new business takes over in a commercial building. A Konnex home automation system it can be used both in small residential homes and in large buildings: offices, hotels, conference centers, hospitals, schools, department stores, airports.
KNX how it works
Any product labeled with the KNX mark has been subjected to conformity tests carried out by the KNX laboratories. During these tests it is verified that the device supports the Konnex open protocol and also that its useful data is encoded according to the KNX standardized data types. This in order to accomplish Konnex home automation systems also functioning by combining devices from different manufacturers. The companies that are part of the KNX Association can boast more than 7000 products in their catalogs, the implementation of which allows for centralized and integrated management of functions such as:
lighting control;
management of the heating / ventilation system;
alarm monitoring;
energy and electricity / gas management;
management of audio and video systems.
Furthermore, it is possible to access the Konnex interface through the connection to a LAN network, analogue telephone networks or cellular networks to have central or distributed control of the system using a PC, touch-screen display or smartphone.
The devices are divided into two categories:
AR (Application Resource): or the server, the actual device that provides a service
AC (Application Control): or the client, the entity making service requests
A device can be AC ​​and AR at the same time: a television for example can provide the service and, at the same time, ask the lighting control to adjust the intensity in the room.
A KNX application is made up of functional blocks (FBs), that is, units of code to be executed large enough to be able to engage a computational entity, and small enough not to engage more than one. The code in the FBs operates on the data-points, ie variables shared between the various applications. Konnex data points (DPT) are standardized variables used to represent various functions of a building automation system. The importance of DPTs lies in the fact that all manufacturers agree to use that particular format for the representation of that variable. The variables are thus standardized and this allows products from different manufacturers to communicate with each other on a konnex bus without problems. For example, the DPT5 has a size of 2 byte float and is used to represent the temperature values ​​in floating point.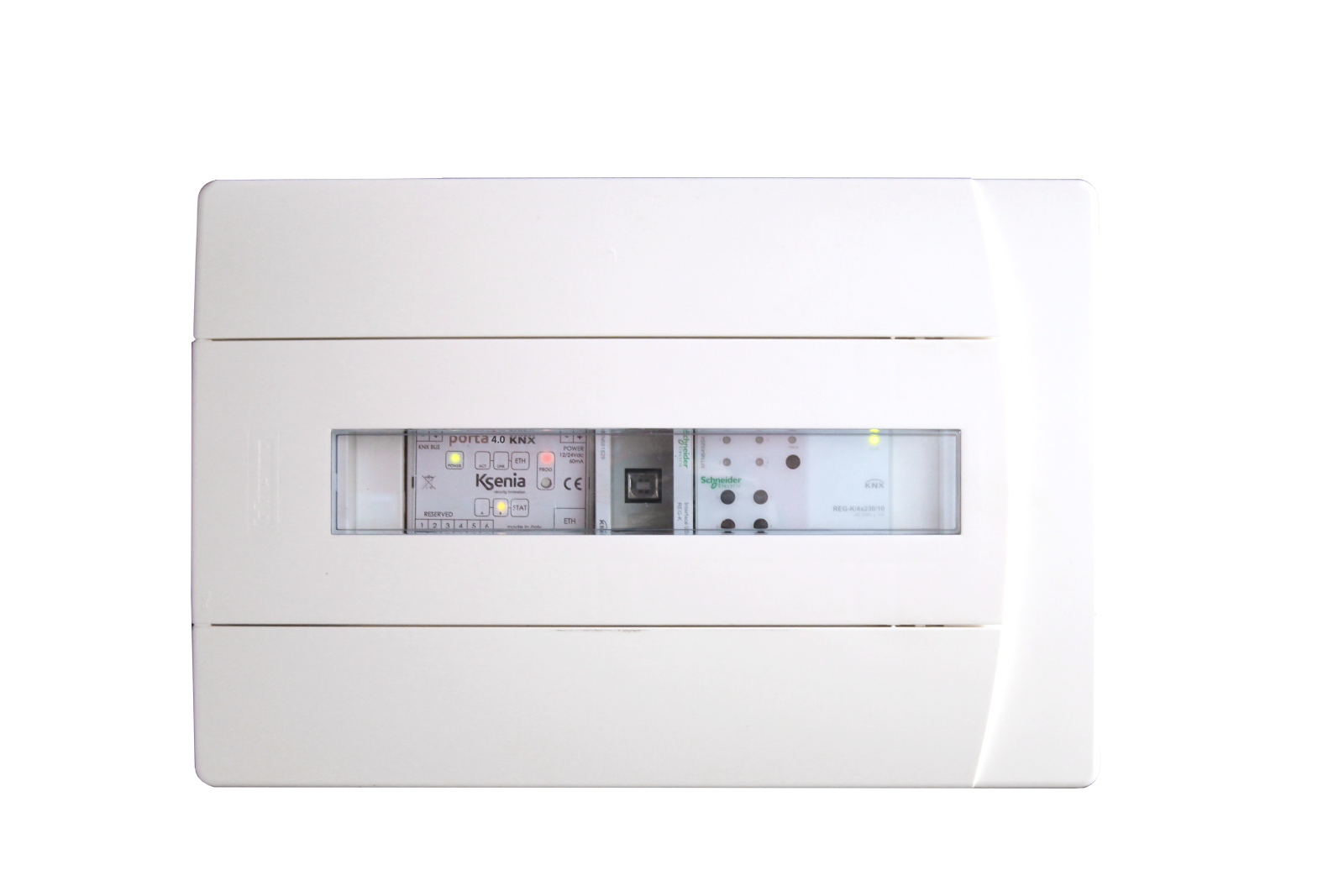 Il KNX bus it is not designed for the transfer of large amounts of data, nor for audio and video streams. It is in fact a so-called "command bus", designed to quickly exchange a limited number of status and command information on a large number of devices: the limit for each system is approximately 65.000 devices.
Despite the availability of dedicated devices compatible with the KNX standard such as, for example, motion sensors, gas leaks, smoke or for adjusting lighting bodies, it is often more appropriate to entrust specific tasks to dedicated systems, in particular when it comes to safety or specific areas such as lighting or thermoregulation. Therefore, it becomes necessary to integrate the different systems by adopting specific gateways and interfaces and, consequently, it is necessary to include more than one technology in the plant project and to rely on competent professionals, such as the so-called system integrators, to make the connections and guarantee the correct dialogue between systems.
The use of the KNX registered trademark certifies the quality and interoperability of the Konnex systems. The certification procedure is governed by a certification system developed by the KNX Association. For registration (entry of product data into the ETS central database) and certification, the applicant must contact the KNX Association certification office.