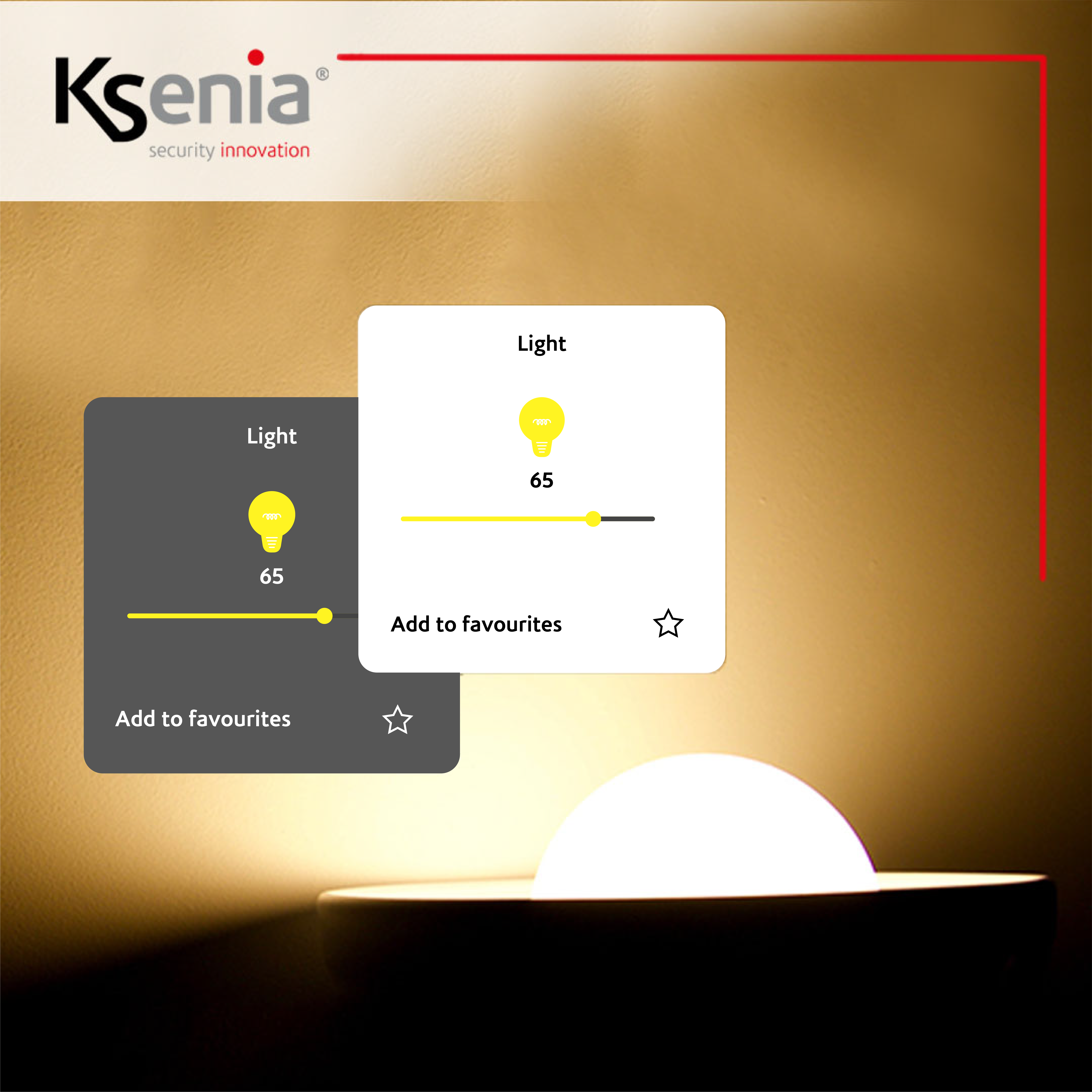 When you decide to tackle the topic Smart Home, one cannot fail to speak of home automation lighting. Nowadays, LED bulbs allow you to save a lot compared to the old incandescent models and, with the integration of a home automation lighting system, lighting costs can be significantly reduced, saving considerable amounts and creating a lower impact on the environment.
Home automation of lights: what to know
They can be installed two types of home automation lights: with HUB or without HUB. Basically, it is a control station that connects to the various lamps in the house and that allows you to control and program all the lighting, such as the central lares 4.0.
It is possible to have a remote lighting control even with systems without HUB, since they can be anyway controlled via smartphone thanks to some internal components. They are less expensive but, in the long run, they are extremely inconvenient, since you need a single app for each system.
A system integrated with the lares 4.0 control unit, on the other hand, can be controlled entirely from a smartphone, thanks to theWhatsapp lares 4.0:  a single solution that allows you to control the entire home automation lighting system, as well as all the other features of our Smart Home, through a simple and intuitive interface.
Remote lighting control: the connection
Smart bulbs have the characteristic of being able be connected to the Wi-Fi system to work and be connected to the lares 4.0 control panel. This allows the remote control even when you are away from home, with the simple use of the lares 4.0 app. The Wi-Fi and Bluetooth systems can also work independently, without being connected to the control panel, but have very high consumption and slower communications.
Having the system connected to the control unit, you have the extraordinary advantage of being able to turn the lights on or off from your smartphone, in a coordinated manner and according to our needs, without necessarily having to go around the house. For example, you can turn off with a single command all lights when you leave, as well as to program the power on and off of certain lamps at specific times.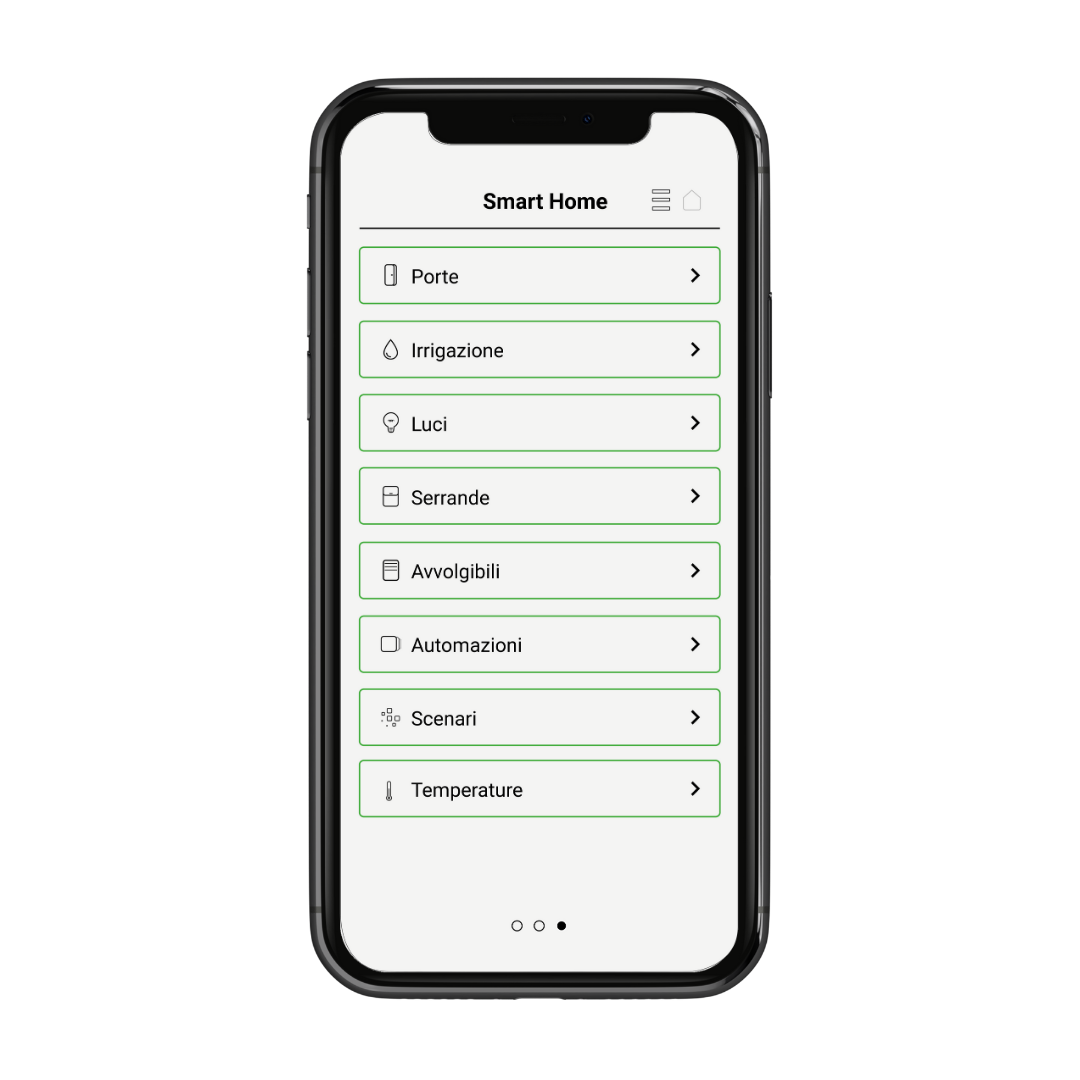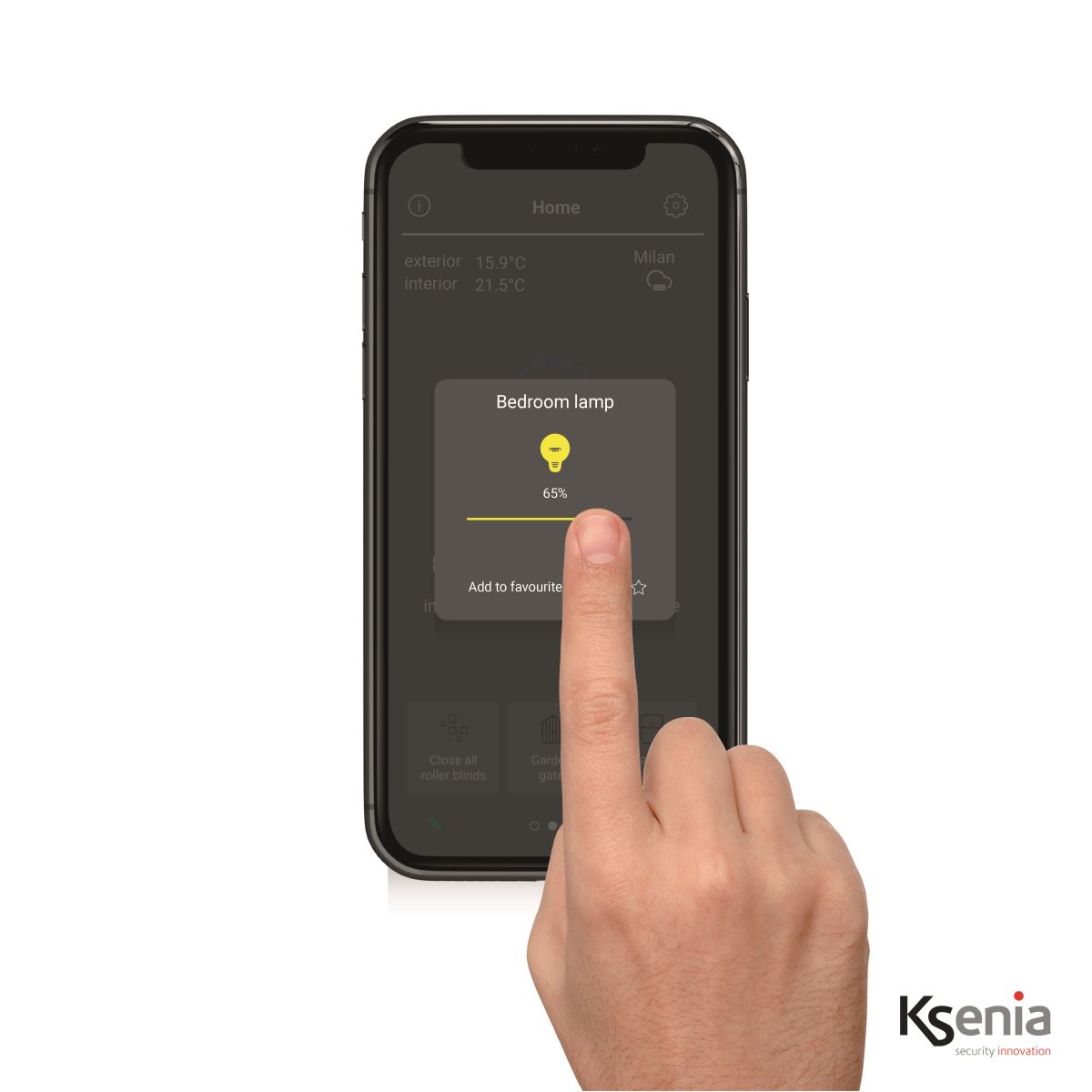 Home automation lighting scenarios
La lighting variation is the ideal solution to choose the light intensity suited to our needs. A dimmer switch allows us to simply change the intensity, thanks to a small receiver hidden in the dimming lighting box. Also, we can centralize the turning on or off of this light from the remote control.
In the presence of a home automation system, it is possible create scenarios that include planned activities, in order to automate specific activities of the house. These scenarios can be activated automatically (by programming a time) or manually, via a switch or via the lares 4.0 app.
Energy saving
There are some advantages of home automation lighting very low consumption. By now all the home automation bulbs belong to the energy class A and, in some cases, it even reaches that A +. Even though smart accessories are never truly turned off (given that when they don't emit light they still remain connected to the grid), the reduced amount of energy they consume when they are turned on more than compensates for what they consume to connect.
Voice assistants
Furthermore, thanks to the lares 4.0 control panel, it is possible control the lights using the voice assistants. In fact, after configuring Amazon Alexa or Google Home within the lares 4.0 app, are automatically imported all exits, compatible scenarios and rooms. From this moment on, it is possible to manage your home through simple voice commands that perform the actions we request. In this specific case, you can communicate to the voice assistant the light intensity we want to achieve within our home environments.