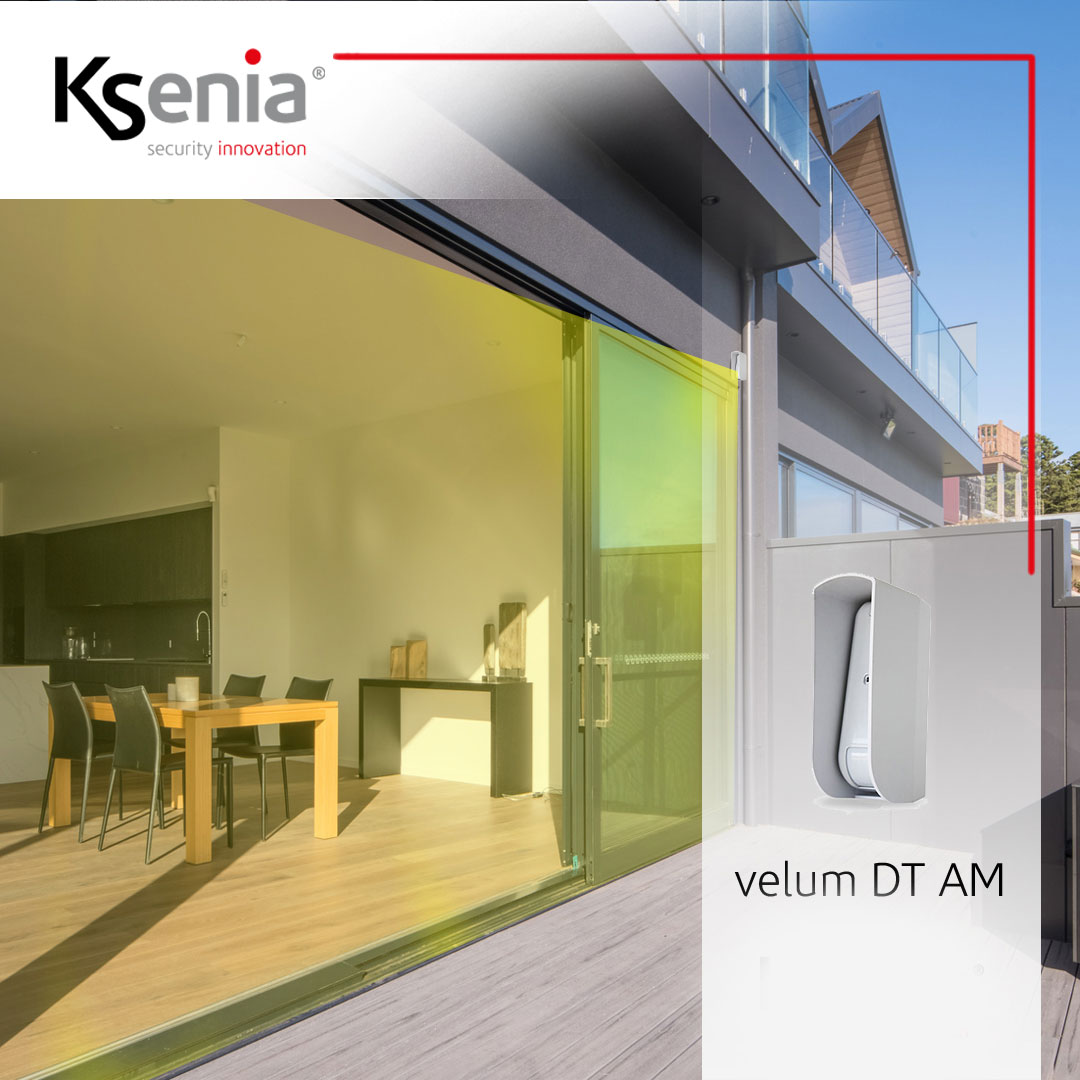 In the world of anti-intrusion systems, i curtain sensors for windows. These are sensors that detect the presence of intruders in a narrow and limited area: typically we speak of curtain sensors for doors and windows, since the "curtain" detection area consists of a vertical barrier just like a curtain, which must be crossed to trigger the alarm.
Curtain anti-theft sensors: where they are installed
One of the most important rules to keep in mind when installing a burglar alarm is to put everything under control possible access gates from the outside: doors, windows, various types of fixtures and, more generally, the perimeter of your home. Perimeter curtain sensors are for just that: they have a detection angle very narrow, therefore they can be positioned on the individual gates to control any access and intrusion attempts.
Compared to an alarm system based on magnetic contacts, a perimeter curtain sensor allows you to have the active protection even with the door or window open. In any case, outdoor curtain sensors must be installed in a place sheltered from rain and away from elements that can create false alarms, such as tree branches or the like.
Outdoor curtain sensors: how they work
An outdoor curtain sensor works by projecting one shielding barrier, generally infrared, which completely fills the area to be protected by covering it uniformly, for a width that generally reaches a maximum of 12 meters. Normally use an infrared technology passive, so-called PIR sensors.
These sensors are very effective due to their ability to capture the heat emitted by a body and, consequently, are able to detect the presence of an attacker even before he approaches the window frames. The main flaw of PIR sensors is the fact that they are affected much of the displacement of air masses or light reflections.
To overcome this, many burglar alarms have a combination of PIR and microwave sensors with doppler effect. In this case the infrared is combined with an emitter of high frequency electromagnetic waves that propagate from the sensor. In the presence of a moving body, different systems analyze and send different signals.
The combination of the two detection modes ensures that the alarm is triggered only when both sensors detect the presence of a moving subject. In this way the risk of false alarms is minimized.
Ksenia velum dual technology curtain sensor
To date, the best curtain sensor we can look at is the Ksenia velum detector. These are wireless or wired window curtain sensors, which can be installed both outside and inside, and whose range always presents the same design and the same size for all models, despite the different functional characteristics.
It is therefore possible to install the most suitable sensors for each situation while maintaining an aesthetic continuity that makes them less invasive and more pleasing to the eye. They guarantee the maximum reliability both indoors and outdoors in any weather condition, thanks also to the possibility of combining a rain protection roof that makes it possible to install safely in any area of ​​the external perimeter.
Ksenia velum detectors are curtain sensors dual technology with anti-masking, i.e. they include two technologies for motion detection: the doppler effect microwave and the infrared, respectively generated by a modern and compact microstrip Doppler transceiver and a lens combined with a high quality infrared detector.
The two distinct signals are interpreted by the proprietary algorithm that them analyzes and excludes false alarms, while keeping surveillance for unwanted intrusions active. Repetitive motion signals are filtered out, as well as frequencies deriving from fluorescent light are digitally eliminated. The masking of the infrared lens is carried out using an active infrared LED analysis, capable of detecting any obstacle placed near the lens.
Ksenia velum wireless curtain sensors are the ideal solution for canopies, porches, under balconies, windows and the like. I am state-of-the-art systems in the field of environmental detection, which despite its small size contain the maximum of technology, with components and materials of the highest quality, guarantee the highest degree of reliability in detecting movement, without incurring false alarms.
In addition, they have a very high safety and reliability not only for their functioning, but also against sabotage attempts: they own one integrated station with accelerometer for anti-tear flexible and functional even in installations with the joint and a microswitch for front opening.
The latest addition to the sensors in this category is velum-C wls: a curtain detector with latest generation wireless technology, designed to be used both inside and outside any home without the need for cables. Its main feature is that it can be installed directly on the ceiling, guaranteeing a vertical range of 6 meters. Thanks to this important peculiarity, mounted in the center of the window or door, velum-C wls manages to guarantee total shielding of the underlying opening.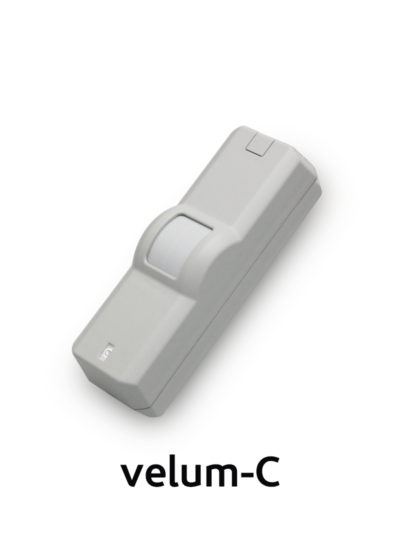 All Ksenia velum curtain sensors have been designed in a manner by minimize the environmental impact: they have no PVC parts, the laminates are halogen-free, the printed circuits lead-free and have a low absorption. In addition, the packaging is made for the most part with recycled fibers and materials from renewable sources.