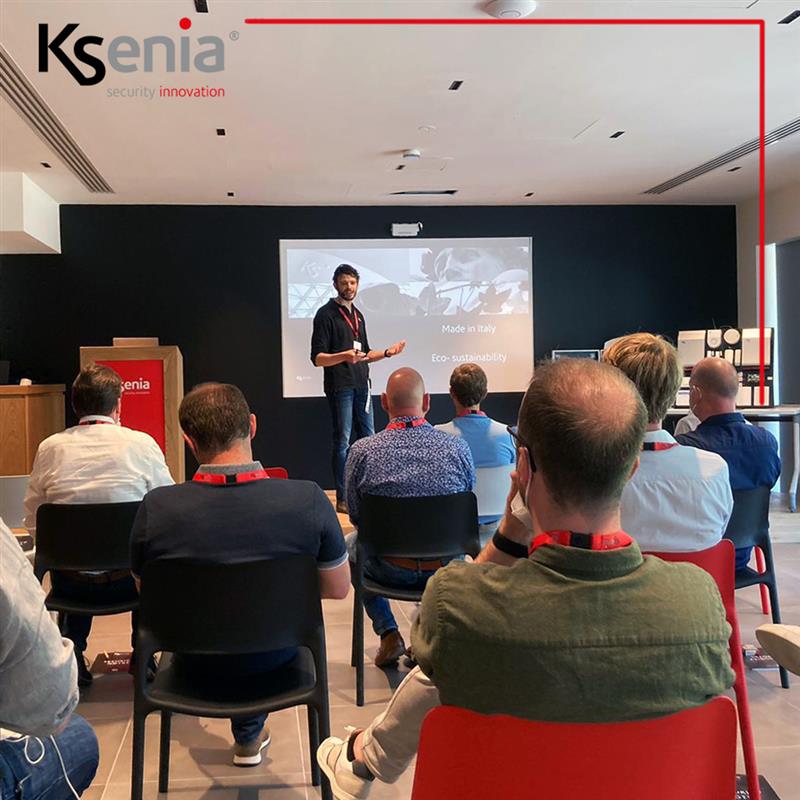 These days it can be difficult to keep pace with the latest technological innovations, and as an innovative company Ksenia recognises that training is key to this challenge. 
 The company has always been focused on continuously training its Installers, with the aim of transmitting all the necessary tools and knowledge to become competent, professional, and reliable for the end users.
The cutting-edge company is highly committed to organising training courses both in Italy and abroad, covering different topics: from the management and programming of the lares 4.0 control panel on Ksenia SecureWeb platform, the presentation of the latest-released devices, to Ksenia integrations with well-known brands such as Control 4, Avigilon, Milestone, Creston and the voice assistants Google Home and Amazon Alexa.
On field training is a very important opportunity for the Italian company to directly answer all questions and curiosities of the installers, build face to face relations and exchange ideas on Security & Home Automation.
Moreover, Ksenia offers them an entire e-learning platform, named Talent LMS, with video tutorials and educational content on the most technical aspects of the devices… and this is totally free and accessible 24/7.
Within the Talent LMS, installers can have access to all the constantly updated teaching materials, they can observe their progress, as well as discuss and share opinions with other users.
In addition, installers can practically evaluate their expertise through the Ksenia Certification Program: divided into four Categories, from beginner (Selected Installer) to the most advanced level (Specialist Installer).  This is organised in such a way that it allows them to scale the various levels by taking an exam at the end of each module.
According to Ksenia, with this training program, the higher the certification obtained, the greater will be the reliability of the installer and the higher the likelihood of increasing their number of customers.