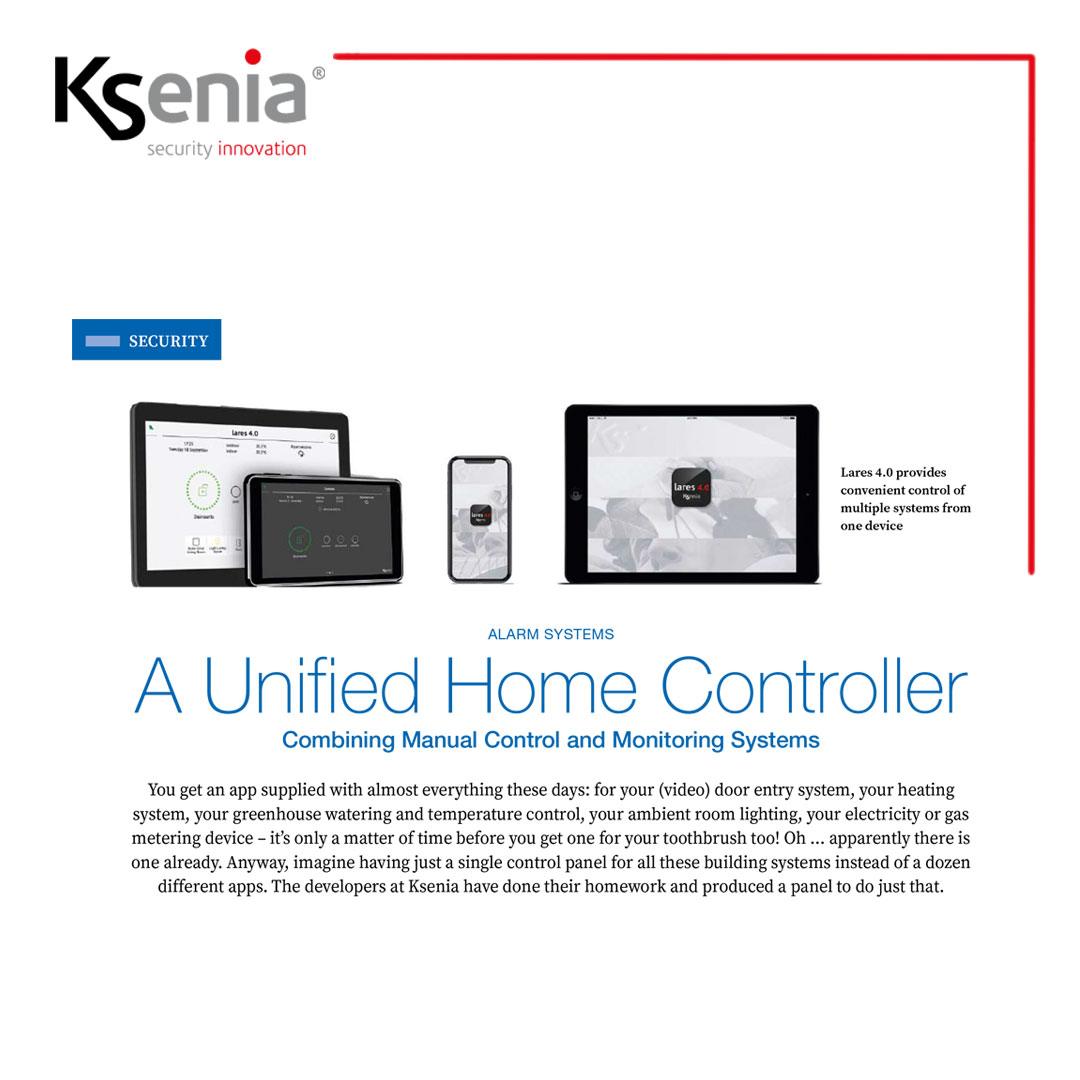 Imagine having a single control panel for all Home Automation and Security systems, instead of a dozen different apps. The Ksenia developers have done their homework and developed a single App that combines Security management with Home & amp; Building Automation.
The heart of the entire Ksenia system is contained in the lares 4.0 control panel. It is a real technological revolution because with a single control panel you can create an entire Security and Home Automation system.
GIT Security International has published in its sector magazine an article about our lares 4.0 control panel.
For further information, you can read the article on page 34 of the magazine by clicking here!