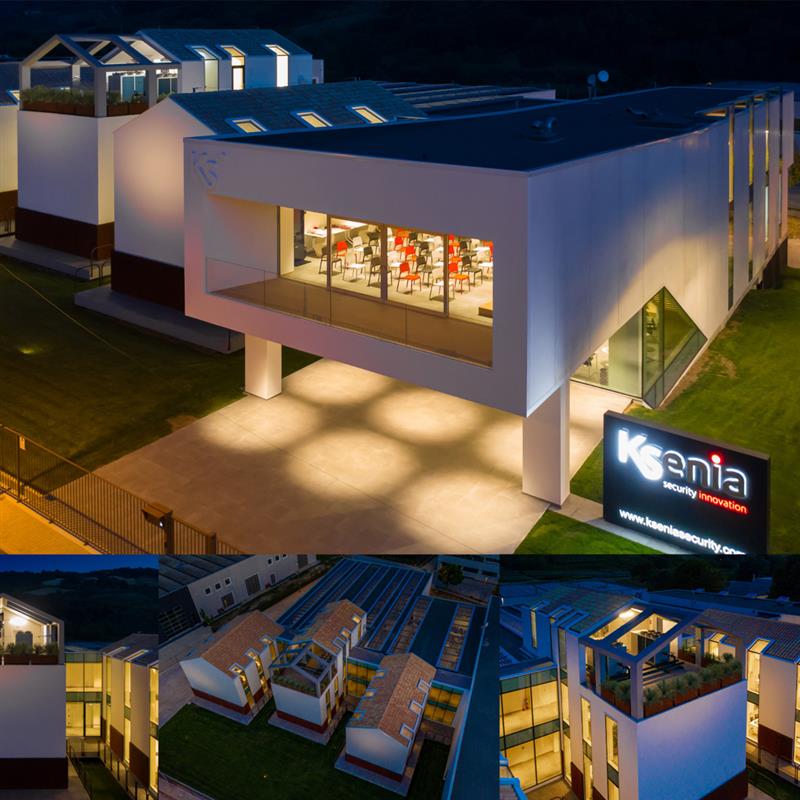 Ksenia Security develops much more than just smart devices in the Security and Home & Building Automation market – one of its distinctive features lies in the attention to design, one of the company's founding values.
Ksenia solutions are known for their minimal and modern style as well as being highly technological and sustainable. By focusing on specific core ideas, the company aims to perfectly combine functionality with aesthetics, enhancing Italian design in all its forms: beauty, quality, and attention to every single detail.
The company's wide solution portfolio from the very first developed products to the latest additions, is designed to be innovative, timeless, and suitable for any type of interior architecture, from residential to commercial and industrial environments.
However, importantly, Ksenia places sustainability at the heart of every business process: from this assumption, all the operational phases, from design, production and assembly are all designed to be carried out with low environmental impact.
In line with its sustainable design approach, Ksenia pays particular attention to the choice of materials relating to printed circuits which must be halogen and chromium-free as well as the selection of materials for the packaging of products, which is made with recycled fibres.
Another sustainable choice relates to the selection of local suppliers, allowing to shorten the supply chain and save in terms of CO2, without ever compromising the beauty and the efficiency of Ksenia high-tech products.
In addition, to guarantee aesthetically pleasing appeal and functionality at the same time, Ksenia solutions undertake a long process of creation, testing, and refining, in order to communicate and prove safety, trust, and reliability. Before launching a new model, products must meet certain standards to ensure an optimal user experience and to be in line with the international certification requirements.
"Ksenia strongly believes in the importance of design to make a difference in the Security and Home & Building Automation market.  Our goal is to create solutions, where beauty meets high technology, elegance is combined with usability, but always considering the environmental footprint, " said Marketing & Sales Director Giorgio Finaurini.